#304 Communications and Advocacy update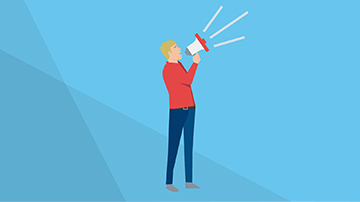 10 June 2022
Here's an update on a few of the issues AMA Victoria's Communications and Advocacy team is working on for our members:
Reducing the administrative burden on GPs - Transport Accident Commission
We have recently written to the TAC, requesting that it removes the requirement for GPs to write a separate letter of authorisation on behalf of each patient who requires transport to a pain management centre.
Members have described this requirement as excessively time consuming and assert that it detracts from their ability to see patients and practise medicine. They have noted that a program - or dedicated code - could instead be developed by the TAC to replace this requirement for individual authorisation. AMA Victoria stated it would keenly welcome the opportunity to collaborate with the TAC on this or other potential options to reduce the administrative burden on GPs.
Members have also noted that in regional areas of Victoria, the nearest pain management centre can often be a significant distance from where a patient resides. Accordingly, we have also requested that the TAC, where necessary, consider paying for accommodation for patients in the location of the nearest centre.
The TAC has responded, indicating that it will investigate the issues that we have raised. We will keep members updated on the latest developments.
Meeting with the Rural Doctors Association of Victoria
AMA Victoria recently met RDAV to discuss several issues of mutual interest, particularly GP VMO contract arrangements and the potential to collaborate to explore the option of a state-wide agreement.
It was recognised by both organisations that there are large differences in fee for service arrangements and a lack of transparency around these arrangements. Both the RDAV and AMA Victoria were of the view that in most circumstances every doctor who is treating a public patient should be covered by the Enterprise Bargaining Agreement.
It was also noted that healthcare worker unions, including ours, are advocating to Health Minister Martin Foley around changes to Urgent Care Centres – calling for appropriate funding, with staff directly employed, and no out-of-pocket expenses for patients.
The meeting concluded by discussing the discrepancy in employment terms and conditions faced by GP registrars, as compared to their specialist colleagues, and the potential support for state intervention in this area.
We look forward to continuing to work collaboratively with the RDAV in the interests of our rural-based members.
Tags