#311 Communications and Advocacy update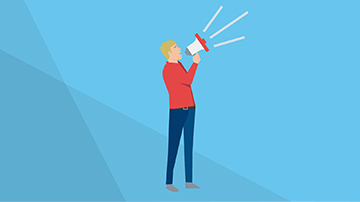 24 June 2021
Here's an update on a few of the issues AMA Victoria's Communications and Advocacy team is working on for our members, including:
an update on the acute health system crisis
a call for feedback on drug checking and an early warning network.
Acute health system crisis - update
AMA Victoria would like to thank the dozens of members who took the time to provide feedback on our Acute Health System in Crisis: Draft Advocacy Paper (click here to view). Contributions received were constructive and insightful. Whilst all who made contact were in agreement that the system is in crisis, and that crowded emergency departments are just perhaps the most visible manifestation of wider system failure, solutions members offered to ameliorate the situation often differed substantially. Views were often reflective of an individual's place within the health system, which is perhaps of little surprise.
This being said, a number of broad themes could be discerned in member feedback. These were:
Access block is because of exit block.
Workforce shortage is the principal issue - even more so than the lack of beds - recently worsened by the allure of COVID testing and vaccination clinics.
Lack of integration with the NDIS.
Inadequate utilisation of private hospitals.
The need for reform of funding models.
It is also worth noting the self-awareness of those that contacted us, with widespread recognition that cultural change within the medical profession itself is also needed, whether that be by moving away from the 9-5 "office hours" model of care, or by addressing sometimes inefficient ward processes.
Regarding where to from here, many of the reflections members provided were integrated into our recent State Budget Submission, which will inform our advocacy priorities to the State Government in the period ahead. Click here to access our submission.
To this end, we will shortly be developing a submission for Victorian Health Minister, Martin Foley on steps the State Government can take in the immediate, medium and longer term to address the litany of issues members identified that have combined to lead to where we presently find ourselves.
Parallel to this, we will be working with our AMA Federal colleagues - who are themselves campaigning on this issue: AMA calls on National Cabinet to urgently reform public hospital funding - to finalise a submission for National Cabinet. This is in recognition of the reality that much of what is required goes well beyond simply improving resourcing to public hospitals (though the Commonwealth Government obviously also has a substantial role here) and includes reforms to the NDIS, Medicare and improved integration with general practice.
It would be an understatement to say that this issue is of considerable importance to our members and we look forward to keeping you updated with positive developments in the months ahead.
Drug checking and early warning network - member feedback sought
In April, the Coroners Court of Victoria published findings from an inquest into five drug-related deaths linked to the unintended consumption of the novel synthetic drugs 25C-NBOMe and 4-FA. To prevent similar deaths and other harms in the future, the Coroner has recommended that the Victorian Department of Health implement a drug checking service and an early warning network. View the recommendations here.
At a drug checking service, people could find out the content and purity of drugs during a meeting with a healthcare worker, including peer-based harm reduction workers where they would talk about their drug use and test results. Data from the drug checking service could be cross-checked with other information about what substances are out there. Alerts could be published to warn people if an unusually dangerous substance is circulating, via a more formal drug early warning network in Victoria.
AMA Victoria is keenly interested in the views of members on this issue. If you would like to receive more information on what is recommended, including the evidentiary basis behind it, and/or if you would like to provide feedback, please email Senior Policy Adviser, Lewis Horton at LewisH@amavic.com.au.

Tags