#314 Communications and Advocacy update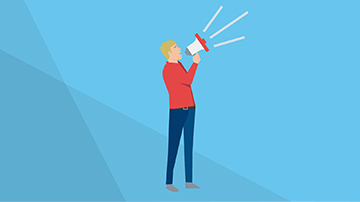 1 July 2021
Here's an update on a few of the issues AMA Victoria's Communications and Advocacy team is working on for our members, including:
Inquiry into Health Impacts of Air Pollution in Victoria
Development of the new Mental Health and Wellbeing Act.
Inquiry into Health Impacts of Air Pollution in Victoria - public hearing
On Monday 28 June, AMA Victoria President, Dr Roderick McRae, appeared before a public hearing held by the Legislative Council Standing Committee on Environment and Planning on the topic of the health impacts of air pollution in Victoria.
Dr McRae noted that as the peak professional organisation representing medical practitioners in Victoria, we have a longstanding interest in this issue, and stated that from a medical perspective, the adverse health consequences of air pollution range from acute and chronic effects, such as restrictions in physical activity, to emergency room visits for asthma and hospitalisations for respiratory and cardiovascular causes, to premature mortality.
Further, Dr McRae remarked that while over recent decades there have been general improvements in air quality in Australia, due to a mix of regulatory and non-regulatory approaches, considerable challenges remain and that various developments have called into question the effectiveness of current air quality management in Australia. These include an increasing reliance on road transport, the expansion of mining and industries producing hazardous air pollutants and the compounding effects of climate change and extreme weather on poor air quality.
Dr McRae then canvassed various mitigation strategies to address the issue of air pollution and restated AMA Victoria's position that strategies that focus on improving energy and combustion efficiency, transitioning to non-combustion energy sources and promoting active transport (walking, running, and cycling) should be adopted.
Members can view our submission on this topic here.

Development of new Mental Health and Wellbeing Act - consultation extension
In a pleasing development, the Victorian Department of Health has extended the consultation period for the new Mental Health and Wellbeing Act until 1 August 2021.
We had earlier written to the Minister and Department asserting that the initial consultation period of 20 days was insufficient for our organisation and made it difficult for the busy but interested clinicians, most of whom work fulltime across both public and private spheres, to be able to provide meaningful feedback on the proposed new Act.
We also noted that as the new Act will establish critical foundations for a redesigned mental health and wellbeing system, it is essential that we take the time needed to get this right.
Further, we relayed to the Minister and Department our wish to be involved in the key elements of drafting of the legislation, as we consider the mental health framework fundamental to a profound area of healthcare for all Victorians.
If you wish to contribute towards AMA Victoria's submission, please send your feedback through to Senior Policy Adviser, Lewis Horton, at LewisH@amavic.com.au by Friday 23 July.
More information on the proposed new Act, one of the key recommendations of the Final Report from the Royal Commission into Victoria's Mental Health System can be found at: Mental Health and Wellbeing Act: Update and Engagement.
Tags