#318 Protecting, promoting and improving health for the whole community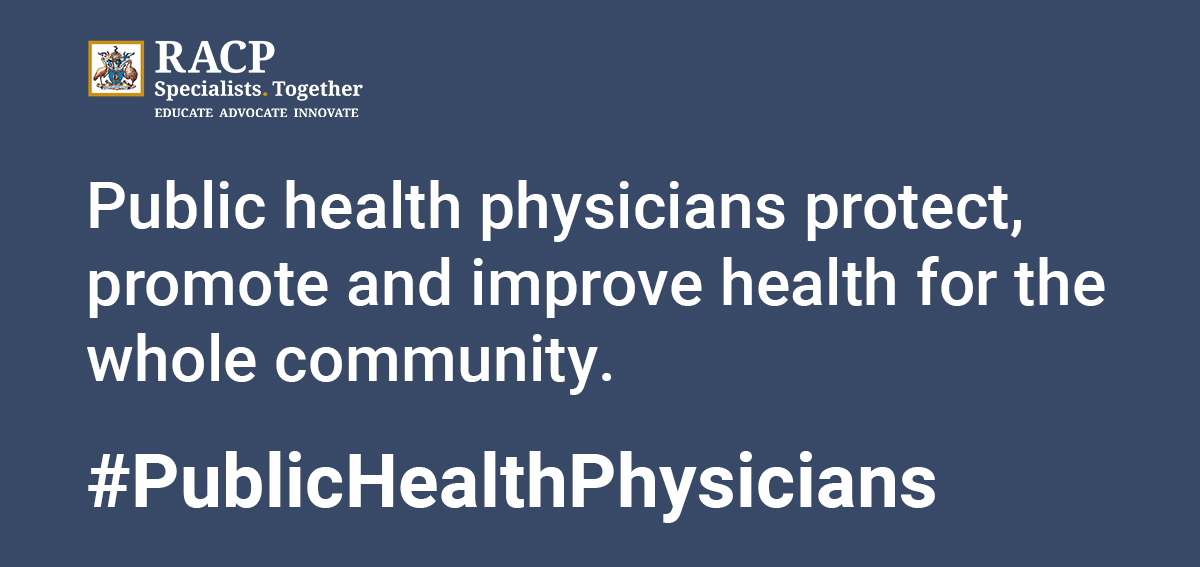 6 July 2021
The Australasian Faculty of Public Health Medicine (AFPHM) recently launched a new document titled Public Health Physicians: Protecting, Promoting and Improving Health for the Whole Community.
The document articulates the value of public health physicians, credentialled as Fellows of the Australasian Faculty of Public Health Medicine (FAFPHMs), to the contemporary public health workforce and promotes their capacity to contribute to the broader health system.
It is intended to inform health system decision-makers and influencers in strategic and workforce planning by describing the skills, expertise and roles of public health physicians. It highlights that public health physicians ensure effective leadership, advocacy and better health outcomes by articulating that:
Public health physicians are medical specialists with a duty of care for populations rather than individuals.
Public health physicians are trained to solve complex health problems and make sound evidence-based decisions at a systems-level. They are trained to lead complex change management including health promotion and disease prevention, systems reform, strategic planning and performance monitoring required to meet heath needs.
Public health physicians lead policy reforms and interventions to transform population health in ways that are evidence-based and cost-effective.
Protection of public health is a key role of government and public health physicians work across government portfolios.
The document clearly outlines the broad range of training, expertise and impact of public health physicians, including their unique skills in:
Leading, collaborating and finding solutions for complex population health challenges
Supporting populations and health systems
Integrating medical and public health expertise
Strengthening evidence-based health systems and public health interventions
Promoting equity in health policies
Ensuring statutory health protection and disease prevention.
Further information on this document and other resources are available here on the AFPHM website.
Tags