#332 Communications and Advocacy update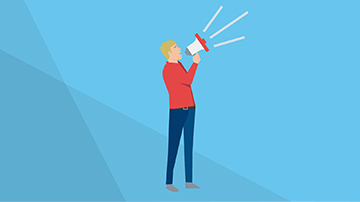 12 August 2021
Here's an update on a few of the issues AMA Victoria is working on for members, including:
Submission on the draft Health and Human Services Climate Change Adaptation Action Plan 2022–2026
Response to the draft First Aid Services Regulations 2021
Inquiry into the Use of Cannabis in Victoria
Optimal Care Pathways Public Consultation
African Women's Clinic at the Royal Women's Hospital.

Submission on the draft Health and Human Services Climate Change Adaptation Action Plan 2022–2026
We recently provided a submission to the Victorian Department of Health on its draft Human Services Climate Change Adaptation Action Plan 2022–2026.
The submission stated that AMA Victoria has an abiding interest in responding to the challenges posed by climate change. Moreover, it noted that, as the healthcare sector contributes significantly to Australia's carbon footprint (approximately 7 per cent of total Australian emissions), efforts to reduce emissions and work towards environmental sustainability are therefore a responsibility of the healthcare sector. Importantly, it also asserted that by lowering its impact on the environment, the healthcare sector can improve health outcomes for Victorians, thereby reducing pressure on our state's health system as a whole.
The submission outlined a number of steps that the Victorian Government can take in its final Health and Human Services Climate Change Adaptation Action Plan to better adapt to climate change and improve environmental sustainability within the Victorian healthcare sector. These include:
Requiring sustainability and resilience to climate related effects to be embedded in an organisation's/health service's strategic plan and in all infrastructure decisions.
Making climate change adaptation/resilience a component of a health service's accreditation process.
Setting auditing, benchmarking and reporting timeframes for health services.
Providing adequate resources and financing for mitigation and adaptation
Establishing a Victorian Sustainable Development Unit - modelled on the UK's Greener NHS initiative.
Requiring a sustainability officer within health services and sustainability fellowships for clinicians.
Incorporating the views of the lowest socioeconomic status (SES) group, First Nation communities and regional Victoria in the plan.
Members can view our full submission here.
AMA Victoria response to draft First Aid Services Regulations 2021
In collaboration with the RACGP, AMA Victoria has recently conveyed to the Victorian Government our strong opposition to proposed legislation that seeks to mandate that a doctor must hold an additional licence to provide a first aid service (unless, as the regulations state, they are working in a hospital or 'medical clinic'). For more information on what has been proposed: Communications and Advocacy update - 14 July 2021.
Our response asserted that what is proposed seems to be a solution in search of a problem.
Furthermore, it noted that medical practitioners are already extensively regulated and that this requirement to obtain an additional license (and the need to pay a prescribed fee to obtain said licence) is not only unnecessary, but also potentially counter-productive (in that it may disincentivise some from providing a valuable community service and yet be deliberately ignored by others).
Our response also made the point that the legislation is suitably broad in wording that it might not only apply to doctors providing a 'conventional' first aid service (such as by working field-side at a sporting event) but might also unintentionally cover various other treatment scenarios.
Accordingly, we communicated to the Department our firm recommendation that rather than going down the path of additional unnecessary and burdensome regulation, it should instead seek to inform and educate the small minority of registered medical practitioners who are potentially not abiding by best practice in this area, and that our organisations would welcome the opportunity to assist in these efforts. Our response also recommended a specific carve-out for registered (general and specialist) medical practitioners in the Regulations.
We will keep members updated on the latest developments relating to the draft First Aid Services Regulations 2021.
Inquiry into the Use of Cannabis in Victoria
The final report for the Inquiry into the Use of Cannabis in Victoria was tabled in the Victorian Parliament on Thursday 5 August.
The Committee received 1475 written submissions, held 28 public hearings over seven days and spoke specifically to young people under the age of 25 at the Committee's Youth Forum held at Parliament House.
The report contains 21 findings and 17 recommendations to the Victorian Government that reflect the evidence the Committee received for the need for reform. It also outlines the key considerations for the Victorian Government if it chose to move to a legislated framework for the use of cannabis in Victoria.
The Government has six months to respond to the report.
An electronic version of the report is available here on the Committee's website.
Blood Cancer Optimal Care Pathways Public Consultation
In 2019, the Federal Government tasked the Blood Cancer Taskforce with developing Australia's first National Strategic Action Plan for Blood Cancer.
One of the Taskforce's priorities is to reduce disparities in survival outcomes and promote best practice standard of care for all people diagnosed with a blood cancer - no matter where they live, no matter their background.
The Optimal Care Pathways (OCPs) project is an important first step towards achieving that goal and the Taskforce has produced a series of draft OCPs and quick reference guides. AMA Victoria has been asked to provide feedback on what has been developed.
OCPs describe a national standard of high-quality cancer care and have Australia-wide acceptance and government support.
If you would like to contribute towards our response on the draft OCPs, please send an email to Senior Policy Adviser, Lewis Horton, at LewisH@amavic.com.au.
For more information: The blood cancer Optimal Care Pathways consultation - Leukaemia Foundation.
African Women's Clinic at the Royal Women's Hospital
The African Women's Clinic is led by women's health nurses and midwives experienced in providing care for women who have experienced traditional cutting.
The Clinic offers support, education and referral to women of all ages - young, pregnant or older. The Clinic gives information about traditional cutting and the opening/reversal procedure. It can also provide cervical screening tests and discuss sexual health problems.
The Clinic has requested that GPs let their patients know about the Clinic and the work they do, as appropriate.
For more information: The Royal Women's Hospital website.
Tags