#338 Communications and Advocacy update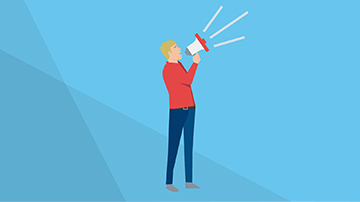 26 August 2021
Here's an update on a few of the issues AMA Victoria is working on for members, including:
Advocacy to Federal Government on cost pressures faced by general practices
Meeting with Cancer Council Victoria on alcohol policy.
Advocacy to Federal Government on cost pressures faced by general practices
We have recently written to Federal Health Minister, Greg Hunt, to bring to the Federal Government's attention the cost pressures faced by many general practices, pressures that, in some instances, have been exacerbated by these practices' willing participation in the COVID-19 vaccination rollout.
We relayed to Minister Hunt that we have had numerous members report various difficulties related to the administration of vaccines, resulting in extra costs and leading to some practices being unable to break even financially.
We noted that one such difficulty is that the explanation of the various issues associated with vaccines invariably cannot be properly completed in the technical time considered requisite for the relevant MBS item and thus for which payment is based, resulting in a financial loss to the practice. Moreover, we expressed our concern that the second booster administration after an initial consultation can now be administered by pharmacists, resulting in no further payment to the GP and additional haemorrhaging to the practice's bottom line.
In the context of other recent negative financial impacts on general practices, we conveyed that some GPs are actively considering withdrawing from the vaccine rollout.
A notable example of one such additional negative financial impact we brought to the Minister's attention pertains to telehealth; specifically, that telehealth items have recently become restricted, are difficult to use and are now not included as consultations for purposes of Standardised Whole Person Equivalent consultations, resulting in a reduction in Practice Incentive Payment entitlements. We noted that reversing this is one immediate, tangible measure that the Federal Government can take to ensure ongoing provision of vaccination by efficient, experienced general practitioners.
Meeting with Cancer Council Victoria on alcohol policy
AMA Victoria recently met with Cancer Council Victoria (CCV) to discuss several areas of mutual interest and concern regarding alcohol policy in Victoria.
CCV commenced by briefing us on their recent advocacy around the review of the Liquor Control Reform Act.
They noted that since the Act was last reviewed in 1997, increases in liquor outlets, particularly 'big box' liquor outlets and the rapid expansion of online alcohol sales and home delivery, have made alcohol more available and affordable than ever before and alcohol-fuelled harms have risen dramatically. In this vain, they relayed that there have been huge increases in the rate and number of hospital presentations and ambulance attendances for alcohol-fuelled harm, injuries and violence over the past few years (something that would hardly be news to emergency medicine physicians). Specifically, the number of hospital admissions due to alcohol use in Victoria increased by 72 per cent from 2007-08 to 2018-19, from 21,239 to 36,480.
CCV then ran us a through a number of proposals it has developed which are designed to arrest this alarming trend, including:
giving local communities a greater say in new liquor licences
limiting new liquor licenses in local areas with high risk of alcohol harm
restricting same day online sales and home delivery of alcohol
reforming alcohol advertising and promotions.
We look forward to working collaboratively with CCV in the interests of community health in Victoria.

Tags