#346 Communications and Advocacy update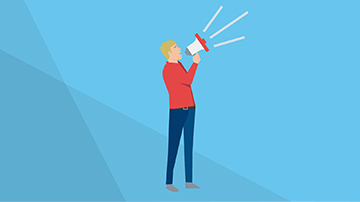 9 September 2021
Here's an update on a few of the issues AMA Victoria is working on for members, including:
• How proposed mental health law reforms will undermine patient care
• New bike helmet road safety rule relevant to health practitioners
• WorkSafe Victoria Clinical Hotline

Mental health law reforms will undermine patient care, warns AMA Victoria
Australian Doctor recently featured an article regarding our concerns around proposed changes to mental health legislation in Victoria:
Patients with deteriorating mental health will slip through the cracks under legal changes proposed by the Victorian Government, the state's branch of the AMA says.
Victoria's Mental Health and Wellbeing Act is being redrafted so patients can only be placed under involuntary treatment orders in the case of "serious psychological distress".
It is a more limited requirement than the current criteria of "serious deterioration" in a patient's mental or physical health.
The change reflects the demand made by the Royal Commission into Victoria's Mental Health System for a new approach that reduces human rights violations as well as the use of unnecessary treatment orders.
But while the focus on patients' human rights is "laudable", legislators have failed to properly consider the rights of healthcare workers and other patients when drafting the reforms, AMA Victoria says.
Click here to read the full Australian Doctor article (note subscriber only).
For more information on our position on the proposed reforms, see Communications and Advocacy update - 5 August 2021.

New bike helmet road safety rule relevant to health practitioners
A minor change to the Victorian Road Rules has been made which came into effect on Monday 6 September 2021. This change applies to the Road Safety Road Rules – Regulation 256(4). This change will impact your existing practices around bicycle helmet exemptions.
The change to the road rule will streamline the process of obtaining an exemption from the requirement to wear a helmet for an individual and will allow a registered medical practitioner, with full knowledge of their patient's history, to issue a medical certificate to a patient exempting them from the requirement to wear a bicycle helmet.
If, under exceptional circumstance, a registered medical practitioner believes that because of a disability or medical condition, a person is unable to wear a bicycle helmet, then an exemption certificate may be issued.
The medical certificate must be carried by the person to whom it applies while riding on, or being taken as a passenger on, a bicycle. The certificate must be produced by the person when requested to do so by a police officer or authorised person. This requirement has not changed. Existing permits remain valid until their expiry date, but new requests will be required to follow the process via a registered medical practitioner.
Click here for more information from Road Safety Victoria.

WorkSafe Victoria Clinical Hotline
Staffed by members of WorkSafe's Clinical Panel, the Clinical Hotline is a new pilot telephone service for treating healthcare providers to call for clinical advice and brainstorming about the treatment of injured workers.
The WorkSafe Clinical Panel is made up of over 80 clinicians across a range of medical and allied health specialities. This panel provides advice to WorkSafe and Agents on an individual claim level in applying the principles of the Clinical Framework for the Delivery of Health Services.
The Clinical Panel contributes to the development and implementation of WorkSafe's policies and initiatives, supports health providers and undertakes reviews of outlier provider performance, in order to manage health risks and quality safeguards.
GPs now have the option to directly access WorkSafe's hotline clinicians by phone. This could be for a number of reasons, including peer-to-peer discussion on treatment pathways, or to brainstorm a particular injury and evidence-based treatment.
Click here for more information.
Tags