#348 Communications and Advocacy update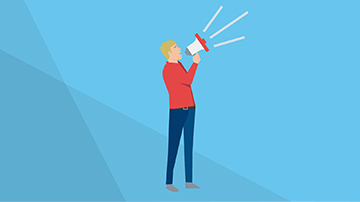 16 September 2021
Here's an update on a few of the issues AMA Victoria is working on for members, including:
Closure of GP clinics by Victorian Department of Health
Contact with Department of Health on recruitment of IMGs, cross border travel, and prioritisation of vaccination for children of healthcare workers.

Closure of GP clinics by Victorian Department of Health
We have been informed by members that the Victorian Department of Health has closed several GP clinics due to COVID exposure.
This has resulted in severe patient access shortage and distress, which is concerning as Victoria is experiencing significant system stresses and access issues due to COVID.
We are aware of multiple recent incidents in which GP clinics have been shut down and declared Tier 1 exposure sites after treating COVID-positive patients, despite the clinics following the guidelines and staff being fully vaccinated.
The situation is particularly concerning, given that modelling suggests that numbers of COVID cases will rise substantially over coming months as Australia "opens up". Primary care is now, and will remain, the bedrock mechanism for caring for at least 80 per cent of these cases – on top of the already considerable workload involved in servicing other patients.
We would be keenly interested to hear from members who have had their practices closed in this manner. Members can provide feedback to Senior Policy Adviser, Lewis Horton, at LewisH@amavic.com.au.

Issues raised with Department of Health
We have recently contacted the Victorian Department of Health and the Minister for Health's office, on three matters of interest to members:
Recruitment of international health professionals (IHPs) into Victorian health services and International Medical Graduates (IMGs) currently residing in Victoria.
Cross border travel for specialist medical practitioners working in regional Victoria.
Prioritisation of vaccination for children of healthcare workers.
Recruitment of IHPs/IMGs
We have sought clarification from the Department regarding its recent announcement of a pathway to support the intake of IHPs recruited by Victorian health services. We requested details regarding the clinical makeup and qualifications of the workforce being brought into Victorian health services.
We also expressed concern regarding those IMGs already residing in Victoria, who have been unable to complete their relevant examinations due to the SARS-CoV-2 pandemic and requested further information about what is being done to assist this group to complete their assessment and registration process.
Cross border travel for specialist medical practitioners working in Regional Victoria
We noted that there is currently a degree of uncertainty in relation to border exemptions for medical practitioners who reside near the Victorian border in New South Wales and travel to Victorian regional centres to treat their patients, with changes sometimes coming into effect at short notice. We requested the Government consider potential ways to provide more certainty for the affected medical practitioners and their patients.
Prioritisation of vaccination for children of healthcare workers
We strongly recommended that children (≥12 years of age) of Victorian healthcare workers who live at home with these healthcare workers be prioritised for vaccination using the Comirnaty (Pfizer) vaccine, in addition to those groups currently prioritised.
We put forward the view that Victorian healthcare workers should be able to feel confident that they and their families are sufficiently protected so that they can continue to work and serve the community during this pandemic.
We also pointed out the need to protect the workforce and that if healthcare workers' children become infected with COVID-19 from another source (as may occur at school or childcare), these healthcare workers may be unable to work due to being furloughed as a close contact or having to care for a sick child.
We will update members on the Department/Minister's response to these requests.

Tags