Defamation action after a bad online review?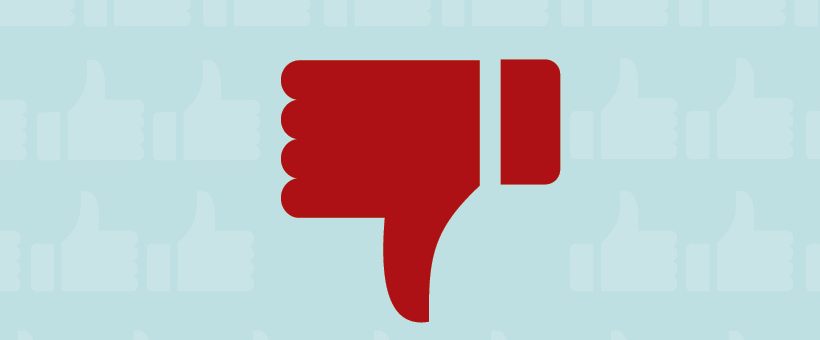 6 October 2021
"I'll give a 1 star for the beautiful/worldly consulting room only. Unprofessional and undermining service. Dr Dean apologised for the negligence of my care, however the outcome is unsatisfactory".

This was a Google review that was the subject of a recent defamation case brought by Dr Allison Dean, a Melbourne periodontist, against a former patient. Dr Dean claimed the reviews caused immeasurable damage to her emotional wellbeing, psychological and physical health, reputation, work and business.
Unfortunately, Dr Dean is not alone with the number of defamation cases concerning online reviews in Australia increasing over the past few years, seemingly because of the increase in online review platforms and the difficulty in managing such reviews. We consider the recent cases and provide guidance on how doctors should approach negative online reviews.

Recent cases
A recent case concerned Dr Dean, who alleged that a former patient defamed her in Google reviews of her practice, Kew Periodontics and Dental Implants. The patient attended the practice on three occasions between 11 September and 18 December 2019. At some stage thereafter, Dr Dean decided to terminate the doctor-patient relationship due to the patient cancelling multiple appointments and the manner in which they conducted themselves during consultations and when contacting the practice.
The patient subsequently published four Google reviews, as follows:
6 March 2020 – The patient accused Dr Dean of being unprofessional and undermining, failing to diagnose various illnesses from which she was suffering, overcharging, making "ludicrous" suggestions as to treatment, and being someone who bullied and berated her patients.
10 March 2020 – The patient removed the first review and uploaded a second Google review which stated, "I'll give a 1 star for the beautiful/worldly consulting room only. Unprofessional and undermining service".
13 March 2020 – The patient removed the second review and uploaded a third Google review which restated the second and added, "Dr Dean apologised for the negligence of my care however the outcome is unsatisfactory".
On the same day – The patient again restated the second Google review and continued on for a number of paragraphs suggesting that Dr Dean did not treat her to the expected standards, admitted to being guilty of negligence in her treatment, was unethical, refused to treat her when she was in urgent need of treatment, lied, sought to have her sign an agreement which was false and displayed ill intent towards her. This review remained on the site until the date of judgment.
In the immediate aftermath, there was a distinct downturn in average weekly page views of Dr Dean's website and in new patient referrals. Judge Clayton accepted the reviews had been seen by a large number of people and noted the extract of the fourth review which stated "unprofessional and undermining service" had been viewed by around 100,000 people. Judge Clayton found the reviews had damaged Dr Dean's reputation amongst her peers, the broader community and those who may have considered referring patients to Dr Dean, or people who may have considered attending Dr Dean.
Judge Clayton awarded Dr Dean $170,000.00 for damages, taking into account:
The patient's conduct aggravated injury to Dr Dean for reasons which included refusing to apologise or take down the reviews, refusing to make or accept settlement offers or attend a mediation, threatening to report Dr Dean to medical authorities and attempting to extract further money from Dr Dean whilst using the promise to remove the reviews as leverage.
The harm caused to Dr Dean. Judge Clayton had no hesitation in accepting the evidence that the reviews had an extremely significant impact on Dr Dean and that they had caused her physical as well as mental harm.
In another case, Dr Warrick Nettle, a highly regarded and successful plastic and reconstructive surgeon, consulted with a patient on a number of occasions in 2017. Dr Nettle decided not to treat or operate on the patient after another doctor who had previously treated her cautioned him about doing so.
The patient posted publications which were highly defamatory of Dr Nettle on several websites. These publications did not cease after entering into a deed of release by which Dr Nettle paid Ms Cruse $3,000 in return for her agreement not to continue to disparage him.
Dr Nettle alleged he was defamed by the patient in four specific online publications, as follows:
9 March 2018 – The patient posted on a website named "complaintwire" that Dr Nettle was offensive towards her, burnt her skin performing a procedure, cancelled her surgery and had encouraged her former doctor not to reimburse her in respect of a previous procedure.
3 February 2018 (and updated on 3 August 2018) – The patient posted on "complaintsboard" and asserted Dr Nettle would not keep patient records confidential, that he had cancelled her surgery after communicating with her former doctor and had colluded with that doctor to enable him to avoid reimbursing her in respect of what was said to be unreasonable outcome. Dr Nettle's behaviour was referred to in the post as disgusting, unethical and illegal. Dr Nettle was also referred to as a compulsive liar and manipulator.
21 August 2018 – the publication concerned statements about Dr Nettle made on a website which was created by the patient. The website was headed "Dr Warwick Nettle Reviews: BEWARE OF THIS HORRIBLE SURGEON" and included images which supposedly depicted botched plastic surgery performed by Dr Nettle. It also contained numerous detailed adverse reviews of surgery supposedly performed on patients by Dr Nettle and photographs of Dr Nettle along with the superimposed words "the devil himself", "inhumane medical care", "abuse of power", "compulsive liar" and "violation of patient rights".
27 November 2018 – The patient posted on a website called "internetcheaters" and asserted that Dr Nettle did not keep his patients medical records confidential, that he engaged in disgusting unethical behaviour, and that he had been reported on internetcheaters as a "cheater, scammer, fraudster and quack".
Justice Wigney was highly critical of the patient's conduct and found her to have engaged in falsehoods, gross misrepresentations of the facts and behavior which was scandalous, malicious and calculated to cause maximum damage. Justice Wigney held the defamatory publications, "Struck at the very heart of Dr Nettle's life's work" and caused 'extreme' damage to his reputation, noting Dr Nettle's 5 star Google rating dropped to 3.5 stars, and to his mental and physical health to the extent that he sought an apprehended personal violence order against the patient.
Dr Nettle was awarded damages of $450,000. However, Justice Wigney noted it was unlikely he would be compensated where the patient had effectively disappeared and was unlikely to be located. Even if she was located, Justice Wigney opined it was unlikely that she would be able to satisfy any judgment debt.
Justice Wigney also ordered that the patient be permanently restrained from publishing or republishing any of the four publications which were the subject of the proceedings and from publishing any of the imputations that were found to have been conveyed by those publications.

Nature of the publications
In both of these cases, the patients published multiple publications that were false and so egregious that they justified the significant award of damages.
A common thread was the inclusion of defamatory imputations related to serious professional negligence or incompetence, which were false and unfounded, made online, to the world at large.
Additionally, in the first case, Judge Clayton found the former patient had an intent in publishing the defamatory imputations for the sole purpose of causing harm to reputation. In the second case, the court found the publications to be malicious and calculated to cause maximum damage.
Based on the above, we do not anticipate that a single negative review which does not directly target a doctor's reputation would result in a significant award of damages, unless they are blatantly false or strike at the heart of a health practitioner's professional obligations.

How do you establish a defamation claim?
In Victoria, defamation is largely governed by the Defamation Act 2005 (Vic) (the Act) and common law. In order to establish a defamation claim, the following elements must be proven:
The existence of a defamatory matter with defamatory meaning. It is generally accepted that material which tends to lower the plaintiff in the estimation of right thinking members of the community is defamatory.
That the matter was published to a third-party.
That the matter identified the plaintiff.
That the publication of the defamatory matter caused, or is likely to cause, serious harm to the reputation of that person. This new threshold was introduced on 1 July 2021. If this element is not met, judges can dismiss the proceedings at any time before a defamation trial or during the proceedings.
The issuance of a Concerns Notice. This is another new element to the cause of action introduced on 1 July 2021. It is now a prerequisite to a claim in defamation that a Concerns Notice in compliance with the Act (setting out the matter complained of and the imputations alleged) is served.

Timeframe and the single publication rule
An action for defamation must be brought within one year of the first publication. For online material first published after 1 July 2021, the date of the publication will be the date it was first uploaded for access or sent electronically to a recipient, rather than when it was downloaded by a third party.

Defences to defamation
It is also important to note that some defences may apply in the context of online reviews, including:
Justification: section 25 of the Act provides that it is a defence to the publication of defamatory matter if the defendant proves that the defamatory imputations carried by the matter of which the plaintiff complains are substantially true.
Honest opinion: section 31(1) of the Act provides it is a defence to the publication of defamatory matter if the defendant proves that the matter was an expression of opinion of the defendant rather than a statement of fact, the opinion related to a matter of public interest and the opinion was based on proper material.

How should medical practitioners respond to a negative online review?
As the above cases illustrate, there is great deal of stress associated with a defamation action and, even where there is judgment in favour of the doctor, the defendant will often not be able to satisfy the judgment debt. Defamation actions are also expensive and public. In the circumstances, we recommend best attempts be made to resolve the matter informally in the first instance.
In the 2020 Social Media Guide, the AMA suggest there are several ways you can respond to negative online reviews, including:
Ignore the comments and wait until further reviews move the negative one down the page.
If you can identify the author/s of the comments, politely ask them to withdraw them or have them removed from the website.
Request the forum host remove offending comments.
Have your practice respond.
If you do choose to respond to a negative online comment, the AMA recommends you:
Ensure you do not inadvertently breach patient confidentiality and that you do so within professional boundaries.
Think carefully about what the implications for the doctor-patient relationship might be.
Keep it simple and take as neutral a tone as possible.
AMA key tips:
If you receive a negative comment from a patient, resist the temptation to immediately reply angrily or defensively.
Seek advice from a colleague, the AMA or a medical defence organisation about the most appropriate way to respond.
If you can identify the person who posted the comment, consider whether it is appropriate to contact the person to discuss and address their concerns.
If you find messages from someone upsetting or distracting, consider blocking or muting them. Persistent harassers can be blocked from contacting you or be reported to the site. Consider consulting the AMA Victoria Peer Support Service if you require further support.
The recent cases also provide a timely reminder about the importance of keeping detailed clinical records, so that they may be used to rebut any potential allegations in a negative review.
Angela Richardson and Anjali Woodford
Kennedys

References available from the Editor on request.


Useful resources
RACGP Factsheet: Responding to online reviews

Tags