Looking after your team in high-pressure environments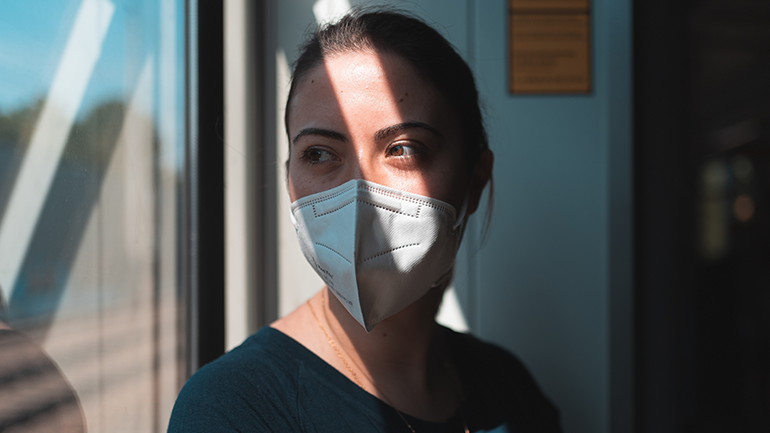 6 October 2021
Things are tough right now and leaders and team members need looking after. Now is not a time to strive to be the best or to focus on some 'extra' work you're interested in. The focus should be on making the best of an incredibly difficult time, and to come through it together.
So, what can leaders do?
Leadership is not easy at this unprecedented time. Most leadership texts and 'best practice' advice for crisis situations or stressful environments are just not quite right for where we are. We are deep into a continuing crisis and, whether we like it or not, we must keep going.
Two components of effective leadership for now are:
Care and containment
Strategic planning and communication.
Often this is not going to be pretty, or even best practice, but it will be realistic. Leaders need to be real, to talk about what we are facing honestly and openly. This can help to free up themselves and their colleagues of the burden and moral distress that the current way of working is not OK, but it's good enough given the current parameters.
Care and containment
Open and honest communication: Acknowledge the nature of the situation: 'Business as usual' is not possible; there will be changes and adaptation to the way we work.
Care for self and for others. Make it clear that you care about the team's wellbeing. That you want and need them to look after their health (physical, mental and emotional) to get through this as well as possible. Read more about self-care here.
Compassion – show that you know how tough this is, how distressing it is to work here right now. This is validating and legitimating, especially for junior or less experienced doctors.
Strategic planning and communication
Clearly communicate the priorities and relevant changes for the day or week – alert staff to updates, new information and the communication channels that are operating.
Manage roles and responsibilities as best as possible – acknowledge that many are working outside of their usual roles and perhaps expertise, and reassure them that good enough is ok and perfect is not possible or required. Changes in protocols and expectations are difficult and distressing – but it is better to be upfront and honest, than leave this 'working out' to individuals to do alone.
Manage rest and time out. So many doctors are being asked to work longer and more often than is usual or desirable. But to be sustainable everyone is going to need some rest and time-off, even if this is shorter or less than desirable. Talking openly together is the only way.
This is leadership for now. It's not 'crisis management 101', nor is it about recovery or rebuilding. It's about what we can do; small things to keep each other going. To keep connected, and keep open in the way we talk about, navigate, and prioritise what we can do each hour and each day.
Dr Anna Clark PhD
Leadership consultant & coach
AMA Victoria's Leadership & Professional Coaching team is here to support members reach their professional potential and build their leadership capability. Visit the leadership coaching section here to find out more.
Tags