Communications and Advocacy update: 7 October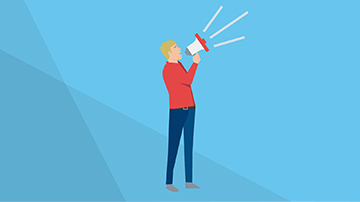 7 October 2021
Here's an update on a few of the issues AMA Victoria is working on for members, including:
COVID Positive Pathways
National Safe Work Month
Child oral health knowledge and GPs.

COVID Positive Pathways
We have recently written to the Victorian Government urging increased resourcing for COVID Positive Pathway Programs.
In light of the epidemic growth rate, it is a matter of simple necessity that Victoria uses general practice more effectively to prevent hospital admissions via such pathways.
North Western Melbourne Primary Health Network (NWMPHN) has such a pathway that was developed in the second wave last year.
Essentially, how this pathway operates is that CoHealth conducts the triage for NWMPHN (they perform a clinical assessment and risk stratification, a social and welfare needs assessment, and provide information to patients). CoHealth then hands over to either the hospital, Hospital in the Home (HITH), or the patient's usual GP as per protocol. GPs then provide care to the patient/household contacts and also fill-in monitoring details for the hospital.
During last year's second wave, about 85 per cent of people with COVID-19 in the North Western Melbourne region received care under this model at home with a GP or CoHealth.
With increasing COVID numbers, we have put to the Government that what we now need urgently is state-wide adoption (at the very least in metro Melbourne) of such model, and appropriate resourcing to ensure its viability. AMA Victoria envisages that this model would:
Be a well-known and understood single point of access.
Be available 24 hours a day (so that the emergency department can refer to them when patients do not need to be admitted or go to HITH (ambulance and other GPs can similarly refer)).
Work with the defined regions to develop escalation/de-escalation protocols.
Link to social care and support alongside medical.
Look after other household members (providing testing, advice and support).
Provide for seamless patient care between the different levels of care that may be required.
Our understanding is that the proportion of low-risk patients that can be cared for in general practice is now about 80 per cent. Accordingly, if the Government gets this model supported and resourced across the state, only 20 per cent of patients will need HITH, emergency department, or inpatient care (we note that other regions have COVID-19 Positive Pathways, but they are hospital-based triage and support and don't usually involve GPs).
In addition to taking pressure off our already over-stretched hospitals, our view is that adoption of such a model would prevent otherwise avoidable deaths. And we have expressed to the Government that, unfortunately, it is a simple reality that without more resources to safely monitor patients and ensure they have the medical care and social support that they need, lives will be placed at risk.

National Safe Work Month
October is National Safe Work Month. During October each year, Safe Work Australia asks workers and employers across the country to commit to safe and healthy workplaces for all Australians. Suffice to say, in the context of COVID, such a commitment has never been more important.
Individuals, their families and the broader community are all impacted by work-related injury and illness. Safe Work Australia preliminary data shows that last year in Australia around 180 people died while doing their job. Around 107,000 people made a workers' compensation claim for serious injury or illness in 2017-18.
Being healthy and safe means being free from physical and psychological harm. No job should be unsafe and no death or injury is acceptable. A safe and healthy workplace benefits everyone.
This is why, during October each year, Safe Work Australia ask businesses, employers and workers across Australia to join National Safe Work Month and commit to building safe and healthy workplaces for all Australians.
Click here for more information.
Survey - Child oral health knowledge and GPs
A research team from La Trobe University is looking at the knowledge, attitude and practise of Victorian general medical practitioners towards common paediatric dental problems.
The results of this survey will be useful for developing training and education resources in relation to oral health. Integration of oral health into primary care continues to be a high priority both here and internationally and La Trobe is hoping that its new survey can provide some baseline data.
The new online survey has been approved by the La Trobe Ethics committee and is anonymous. It takes about 15 minutes.
Click here to access the survey.
Tags