COVID-19 exposure site closures and impact on general practice - update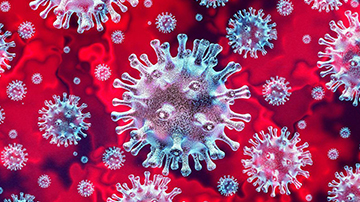 7 October 2021
In recent weeks, AMA Victoria, and particularly our Section of General Practice, have been advocating extensively, both publicly and privately, on the issue of general practice closures, and have urged the Government to adopt a more proportionate, risk-based approach to ensure access to vital primary care: see General Practice update – 30 September.
Earlier today, we received this pleasing update from the Victorian Department of Health, representing due recognition of our tireless advocacy on this issue:

Primary care providers are playing a critical role in responding to COVID-19 outbreaks and ensuring that Victorians continue to have access to essential services and support. To support providers to continue with this critical work, the department has developed contact assessment and management guidance for primary care (general practice). Additionally, there has been a change in clearance requirements to assist practices to continue to provide their crucial services safely.

Contact assessment and management guidance (furlough)
The primary care (general practice) contact management guidance aims to provide information for practices to assist with appropriately managing exposures. The document contains an exposure event risk matrix to guide contact management in COVID-19 outbreaks in GP clinics and a recommended contact management action table. The guidance can be accessed here.

Exposure site clearance changes
The department acknowledges that there have been some delays in exposure site clearance. As part of the surge response, Victorian businesses, including general practices, no longer need to receive clearance from the department in order to reopen following closure due to a COVID-19 exposure. Businesses will still need to work through the required steps for reopening, including to undertake a deep clean and submit contact tracing log details to the department, but will be able to reopen upon completing these tasks without formal clearance.
Cleaning
• Cleaning continues to be one strategy in minimising the risk of COVID-19 transmission. Cleaning guidelines for workplaces are available here: COVID-19 cleaning guidelines for workplaces
Personal Protective Equipment (PPE)
The department's PPE guidance outlines what level of PPE should be used relative to the current COVID risk rating.
Conventional PPE guidelines: Guide to the conventional use of PPE
COVID Risk rating: The Victorian Health Service Guidance and Response to COVID-19 Risks (VHSGR)
Infection control support
Free infection prevention and control advice is available for general practice, community pharmacists and Aboriginal Community Controlled Health Organisations (ACCHOs). Call 1800 312 968 9am –5pm weekdays, or visit www.murrayphn.org.au/ipc/

Further information to support exposure prevention and management for primary care providers can be found here: GP Practice Planning

Tags