Every doctor needs their own GP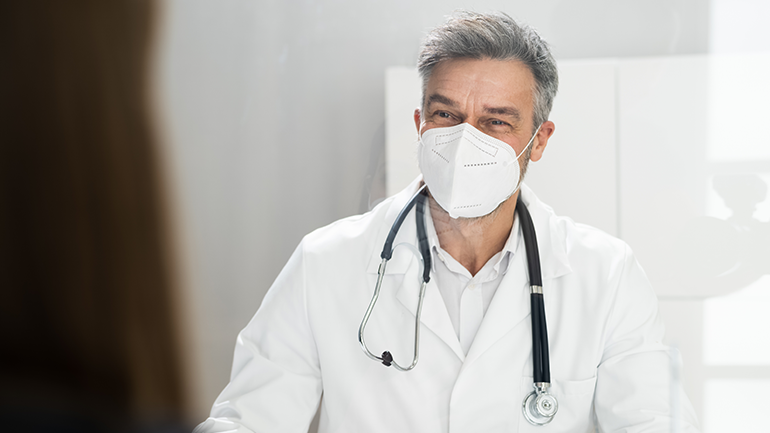 20 October 2021
Mechanics fix their own cars, architects design their own homes, accountants submit their own tax returns and lawyers can represent themselves in court; why is a doctor advised against treating themselves?
People who represent themselves 'have a fool for a client' is a common expression in Law, where self-representation is strongly discouraged. In Health, the Code of Good Medical Practice specifies that every doctor should have their own GP and seek independent objective advice when medical care is required.
Some doctors' GPs happen to be a spouse or close family member or friend, and others seek corridor consultations from colleagues often to request prescriptions. In Victoria, it is illegal for a doctor to self-prescribe any S4 or S8 medication. Doctors are also discouraged from treating their own family members or friends. A major risk associated with corridor consultations and treating family and friends is the likelihood that consultations will not be properly documented. Therefore, the individual's medical history is likely to be fragmented and incomplete, which may impact long-term healthcare. Most indemnity insurance policies do not cover self-treatment or treatment of family members.
One of the most important benefits of having your own GP is access to an independent and objective advisor who can guide you at times when you need it most. For example, in the current pandemic, when many doctors are being pushed to the limits of endurance, having a GP that you trust and with whom you have a good rapport is an essential part of your survival toolkit. Your GP can objectively assess your wellbeing, recommend rest if you need it, and issue a medical certificate to meet your employment requirements. Your GP can provide counselling and support, as they understand the pressure you are under, including any moral distress, compassion fatigue, exhaustion, and burnout. They are also familiar with the medical workplace and issues such as long work hours, bullying and discrimination. Your GP can assess your mental health, refer you to a psychologist or psychiatrist and / or prescribe medication, if necessary.
You may need to visit a few different GPs to find someone who is the right fit for you. Take time to develop a rapport with your GP through some routine consultations and general health checks. You should feel comfortable to discuss all aspects of your health and wellbeing with your GP. Trust and respect are an important part of your relationship, as well as feeling confident in their skill. If you are a specialist, your knowledge in some areas may exceed theirs – but they will be more knowledgeable about management of a wide range of conditions that you are unfamiliar with. Your GP should treat you as a well-educated patient and check your need for more information. The right GP for you will be open to your input, comfortable discussing your management, and will not be intimidated if there is overlap with your specialist knowledge. The most important aspect of the GP relationship is recognising that they can provide an objective assessment and guide you through any treatment options.
A good time to find your own GP is when you are a medical student. This is often when you are becoming independent, moving away from the family home and making a change from going to the family GP of your childhood. However, you can find a GP at any stage of life and if you relocate you may have to find someone new. Having a family GP is essential when you have your own children. Likewise, as you move towards retirement, you will need your own GP. All doctors and medical students are at risk from stress, mental health problems and various other illnesses, and have a responsibility to be alert to symptoms and to seek appropriate professional care as patients.
If you are a doctor who wishes to upskill in treating other doctors, either as GP or working in another specialty, there is a training module available through the Drs4Drs website: drs4drs.com.au/become-a-dr4drs
A useful starting point in finding a GP is to ask your colleagues, neighbours, and friends for their recommendations. State-based doctors health programs keep a list of GPs who have undertaken training and have an interest in being a doctor for other doctors. In Victoria, contact the Victorian Doctors' Health Program on (03) 92808712 during business hours and they will be able to provide you with contact details of GPs in your preferred location who welcome doctors as patients.
Find a GP you trust and let them manage your health care.
Kay Dunkley
AMA Victoria Coordinator of Doctor Wellbeing

Reference
Good medical practice: a code of conduct for doctors in Australia
11 Ensuring doctors' health

11.1 Introduction
As a doctor, it is important for you to maintain your own health and wellbeing. This includes seeking an appropriate work-life balance.

11.2 Your health
Good medical practice involves:
11.2.1 Having a general practitioner.
11.2.2 Seeking independent, objective advice when you need medical care, and being aware of the risks of self-diagnosis and self-treatment.
11.2.3 Seeking help if you are suffering stress, burnout, anxiety or depression.
11.2.4 Making sure that you are immunised against relevant communicable diseases.
11.2.5 Not self-prescribing.
11.2.6 Recognising the impact of fatigue on your health and your ability to care for patients, and endeavouring to work safe hours wherever possible.
11.2.7 Being aware of the doctors' health program in your state or territory which provides confidential advice and support through the doctors' health advisory and referral services.
11.2.8 If you know or suspect that you have a health condition or impairment that could adversely affect your judgement, performance or your patient's health:
not relying on your own assessment of the risk you pose to patients
consulting your doctor about whether, and in what ways, you may need to modify your practice, and following the doctor's advice.
11.3 Other doctors' health
Doctors have a responsibility to assist medical colleagues to maintain good health. Good medical practice involves:
11.3.1 Providing doctors who are your patients with the same quality of care you would provide to other patients.
11.3.2 Notifying the Medical Board of Australia if you are treating a doctor whose ability to practise is impaired and is placing patients at substantial risk of harm. This is always a professional responsibility and, in some jurisdictions, may be a statutory responsibility under the National Law.
11.3.3 Supporting your colleagues and encouraging any of them (whom you are not treating) to seek appropriate help if you believe they may be ill and impaired. If you believe this impairment is putting patients at risk of substantial harm, notify the Medical Board of Australia. It may also be wise to report your concerns to the doctor's employer and seek advice from a doctors' health service or your professional indemnity insurer.
11.3.4 Recognising the impact of fatigue on the health of colleagues, including those under your supervision, and facilitating safe working hours wherever possible.
Tags