1 July 2022 superannuation contribution changes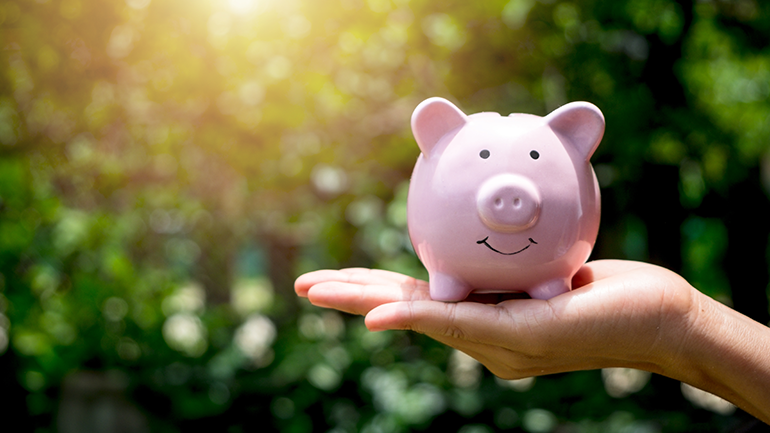 7 July 2022
Why is superannuation so important and why are we passionate about how it can help you enjoy a retirement lifestyle of your own design.
From 1 July 2022 superannuation has become even more flexible for many of our clients with the introduction of the
expansion of the housing downsizer rules applying from age 60
abolition of the work test for retirees – up to age 74
improved first home super saver
removal of the $450 monthly income threshold for Superannuation Guarantee contributions.
If managed wisely, these changes can create opportunities for you to grow your retirement savings.

What can these changes do for you?
The changes to superannuation were announced at the 2021 federal budget, and apply from 1 July 2022:
Persons up to the age of 74 will no longer need to meet a work test to make voluntary, non-deductible (non-concessional), contributions.
Persons up to the age of 75 who have a total super balance under $1.7 million will be entitled to make large non-concessional contributions (possibly up to three years' worth) in a single year.
The minimum age to make a downsizer contribution will drop to 60, which will enable more people to use proceeds from the sale of their home to fund their retirement.
The Superannuation Guarantee (SG) rate will increase to 10.5% per annum for everyone, and the $450 minimum monthly income threshold for SG contributions, will be removed.
Persons eligible for the First Home Super Saver Scheme (FHSSS) will be able to access an extra $20,000 worth of voluntary contributions for a deposit payment on a residential property.

How will these changes work?
The work test
As superannuation law now stands, if you're aged 67 to 74 years, you can only make voluntary contributions to super when you've worked at least 40 hours over 30 consecutive days during the financial year, or if you satisfy the recently retired test. The work test must be met prior to making your super contributions.
From 1 July 2022, this work test applies only if you wish to claim a tax deduction for voluntary contributions made to your superannuation fund. If you're making personal deductible contributions, from 1 July 2022, you will be able to meet the work test at any time during the financial year.
This means the work test will no longer apply to contributions you make under a salary sacrifice arrangement, or for any personal contributions for which you don't claim a tax deduction, such as non-concessional contributions.

Non-concessional contribution
Current superannuation law enables you to make non-concessional contributions exceeding the annual $110,000 non-concessional contributions cap only if you're under 67 years of age on 1 July of that financial year. Super 'bring-forward' rules allow you to make up to $330,000 (i.e. three years' worth of non-concessional contributions) in a single year if your total super balance is under $1.48 million as at 30 June of the previous financial year, or $220,000 if your total super balances were greater than, or equal to, $1.48 million but less than $1.59 million as at 30 June of the previous financial year.
From 1 July 2022, the cut-off age to access the 'bring forward' rules increases to 75 years. But keep in mind that the total super balance limits, cited previously in this article, still apply.
This means that if you're 74 years of age on 1 July 2022, and you have a total super balance of less than $1.48m, you may be able to boost to your retirement savings by making a $330,000 non-concessional contribution to your SMSF. The contribution must be made no later than 28 days after the month in which you turn 75.
Please discuss with your Bongiorno adviser whether this strategy is appropriate for you.

Home downsizer contributions
Under current rules you can only make a home downsizer contribution if you're 65 or older at the time of your contribution to super and have satisfied the other eligibility requirements.
From 1 July 2022, the minimum age will fall to 60. All other eligibility rules remain unchanged, and the maximum amount of downsizer contributions that can be made remains at $300,000 per person or $600,000 per couple.
If you're selling your home and expect to receive the sale proceeds close to the end of this financial year, please contact one of our Bongiorno advisers to discuss the timing of a downsizer contribution and the potential to boost other contribution opportunities in 2022–23. For example, if you get the timing right, you may be able to combine your downsizer contribution with the bring forward rules to contribute up to another $630,000 to your superannuation fund in one year. This means that a couple would have a one-off opportunity to boost retirement savings by $1.26m.

First Home Super Saver Scheme (FHSSS)
The FHSSS currently allows you to withdraw a maximum of $30,000 in voluntary contributions (plus associated earnings/less tax) from your super fund to put down a deposit payment for a new home.
From 1 July 2022, this maximum withdrawal amount will increase to $50,000. This means each eligible person will be able to withdraw an additional $20,000 for a deposit payment on their first home. All other eligibility rules remain unchanged.
Also unchanged is the $15,000 per annum maximum contribution amount an individual can make each year that counts towards the FHSSS. This means it will require at least four years of voluntary contributions to reach the newly increased $50,000 limit.

How can we help?
We know superannuation contribution rules are complex and can be difficult to understand and that's where we can help.
We'll help you navigate through these new superannuation contribution rules in a way that will manage your retirement savings.
If you have any questions or would like to discuss how these opportunities apply to you personally, please give us a call to arrange a time to discuss your superannuation.
For more information, or to book an exclusive AMAV member complimentary meeting with a professional financial adviser, please phone 03 9863 3111 or email amav@bongiorno.com.au.

Tags