2022 State Election Statement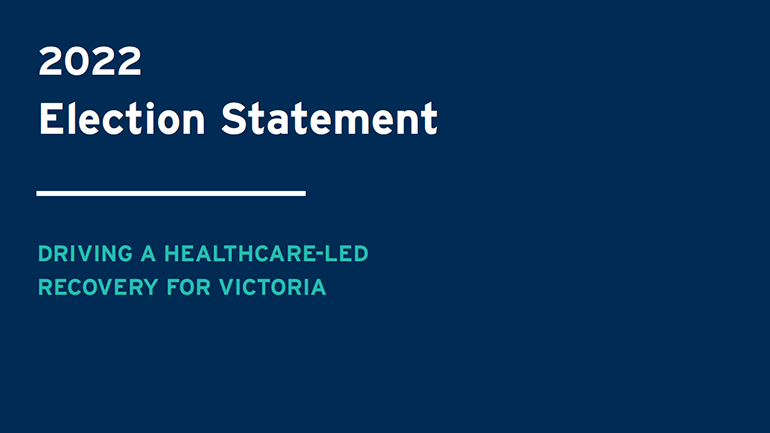 6 October 2022
AMA Victoria is pleased to present to members our 2022 State Election Statement.
Building on our 2022/23 State Budget Submission, our Election Statement advocates for doubling down on a healthcare-led recovery for our state.
This recovery- encompassing medically comprehensive investment into public hospitals, general practice, and mental health - would lead to not only medical recovery for Victorians, but also be the underpinning driver of Victorian economic recovery through investment in essential health infrastructure and services.
The Statement, draft versions of which have been floating around the corridors of Spring Street for a number of weeks, has already proved influential, with several announcements reflecting our key recommendations.
Health is clearly the central issue in the election campaign and promises by all parties regarding public hospitals have featured prominently. We would hope that the debate will soon move on to other important aspects of healthcare - particularly general practice and mental health - and we will do our utmost to influence matters in this direction.
We look forward to working with whomever forms the next Victorian Government in implementing our vision for Victoria contained within the Statement.
Members can find AMA Victoria's 2022 State Election Statement here.

Tags