#275 Communications and Advocacy Update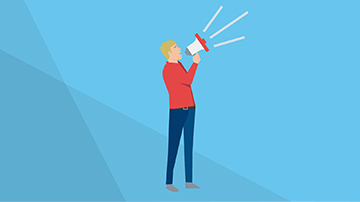 18 March 2021
Here's an update on a few of the issues AMA Victoria's Communications and Advocacy team is working on for our members:
Final Report by the Royal Commission into the Victorian Mental Health System - update
AMA Victoria endorses the significant increase in investment in public mental health that the report recommends, and the genuine attempt that this represents to ensure that funding given to mental health stays within mental health – as this has not always historically been the case. We particularly welcome the funding of extra inpatient hospital beds.
Additionally, we are pleased with the report's recommendations to increase investment in infrastructure (both physical and IT) and the mental health workforce – both so critically needed in Victoria.
Nevertheless, we note that the Royal Commission has not gone into detail regarding how the recommendations are to be implemented. Ultimately, the report's success or failure in fundamentally transforming our state's mental health system depends upon successful implementation of its recommendations, and medical expertise is essential to successful implementation.
For instance, regarding the creation of up to 60 community-based mental health and wellbeing services across the state, while this is undoubtedly a worthy initiative, if these centres are not clinically informed, they could represent a considerable lost opportunity and lost dollars for the Victorian taxpayer. Moreover, these proposed centres have differing governance structures and oversight patterns to other services, which could further exacerbate the confusion and duplication present in the current system.
To truly transform mental healthcare in Victoria, funding must be also be prioritised for acute care. Minimising any tendency to divert funds towards administrative services or purely popular initiatives pushed by the loudest voices in the room focused on prevention, but without grounding in medical or scientific evidence, is essential. Lived experience is an important component of any reform agenda, but funding for clinical medicine must also be equally prioritised.
AMA Victoria looks forward to working with the State Government to ensure that the report leads to genuine reform, as opposed to representing yet another lost opportunity.
We continue to invite member feedback on the report. Please email Communication and Advocacy Officer, Lewis Horton, at LewisH@amavic.com.au.
Click here to download the Final Report.
Recommendations for improved prevention and management of COVID-19 outbreaks in aged care
In early October, AMA Victoria established an Aged Care Taskforce because a groundswell of member feedback warranted a Victoria-specific policy approach.
The objective of the taskforce was to provide recommendations to the State Government to ensure improved prevention and management of COVID-19 outbreaks in residential aged care facilities (RACFs).
The COVID-19 pandemic presented our aged care and health systems with challenges never experienced before in Australia, and this was even more pronounced in Victoria. Victorian AMA members noted there was lack of alignment, coordination and collaboration in outbreak response between the Commonwealth and State Governments and other agencies, highlighting issues such as:
confusion around who should be screened, contacted and quarantined in a RACF with a COVID-positive case
who had ultimate responsibility for the pandemic response?
the role of GPs
differing guidance on cohorting positive residents
the development of 'health hubs' with little extra staffing or funding for acute services and GPs
new plans being continually changed and updated
a consultation and service structure that did not allow those who deliver the operational plan on the ground to have input into it.
The work of the taskforce has now been finalised in a report that has been sent to both the State and Federal Government. The report's recommendations focus on three areas: preparation and planning; the first 24-hours outbreak response; and the ongoing response.
Key recommendations include:
approval and funding for a RACF General Practice Liaison Officer (GPLO) to improve coordination of care and medical services
upskilling the aged care workforce
the development of clear guidelines on the care location for COVID-19 positive residents
asymptotic testing of residents and staff in certain situations.
Click here to access the full report.
External working groups/workshops
AMA Victoria has recently been approached to take part in several governmental and NGO working groups/workshops on a variety of issues of interest to the medical profession:
Better at Home expert advisory group
Established by the Victorian Department of Health, this group is responsible for providing expert advice to the department in relation to the recently announced 2020-21 State Budget Better at Home initiative, which provides $120.9 million over three years for more healthcare within patients' homes where appropriate, through expansion of home-delivered and virtual care.
Victorian Schedule 8 permit system review consultation workshop
The Schedule 8 permit system is under review now that SafeScript is available and mandatory to use. Medicines and Poisons Regulation has engaged KPMG to undertake an independent review and evaluation of the Schedule 8 permit system. We were identified as a stakeholder group affected by the Schedule 8 permit system and have been approached to provide our insights to help inform any potential regulatory changes to the system.
COVID vaccine preparedness study

This study aims to understand the vaccine intentions, concerns and information needs and preferences of people prioritised to receive and deliver COVID-19 vaccines in Victoria. The study is currently underway, and AMA Victoria will be part of the advisory group to help provide input and guidance to ensure that useful communication strategies are developed to support vaccine rollout and uptake in Victoria.