4 things to consider when determining how much life insurance you need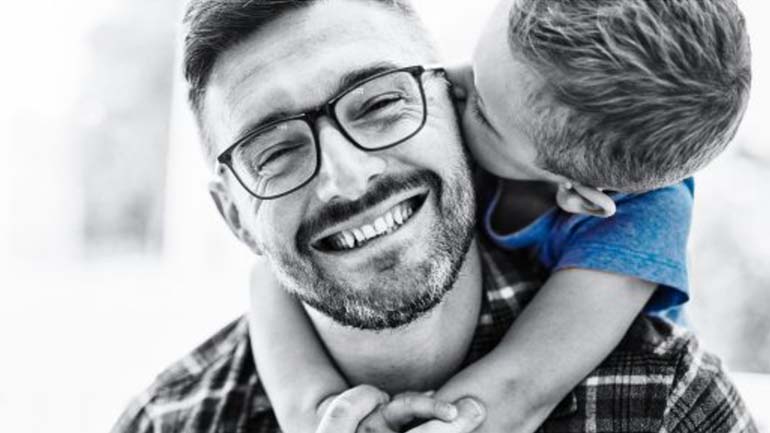 25 January 2023
Choosing the right amount of life insurance can be confusing, so take the time to understand the cover you are considering.
There are many things which you should consider about your cover – here are four of them.
Insurance coverage can be tricky. You've decided to get life insurance. However, you're not really sure what you need from a policy or what you need to look out for.
If you're unsure, you're not alone. People are frequently confused by the jargon that insurers spout. They talk to insurance agents or to sales consultants over the phone and they either don't ask enough questions or get confused by the answers an insurer gives them.
They decide to take out the policy.
But in truth, many people don't familiarise themselves with relevant details of the policy they're getting.
Many of them end up underinsured.
This is becoming a consistent trend in Australia and is something AMA Victoria's partner NobleOak is looking to counter.

Insured in the dark
Around 27% of Australians don't know exactly what their life insurance arrangements cover. This problem often stems from misinformation.
Anthony Brown, the CEO of the award-winning life insurance company NobleOak, believes that many insurers rush into making a deal, instead of explaining things sufficiently first. He says that:
Life insurance people can use a lot of jargon, and life insurance is often not well-explained. Insurers can be more interested in selling you a policy than outlining what you are getting covered for.
As a result, many Australians end up underinsured. They get rejected if they make a claim, which further adds to the confusion. Nowadays, more than 20% of policy owners don't even think they'd get any money if they made a claim.
Of course, not every insurer does this. NobleOak has taken steps to reduce confusion and to simplify some of the terminology to help ensure you know exactly what you're getting when you purchase a policy. But the fact remains that not all insurers operate in the same way.
That means in many cases you're going to have to dig a little deeper to fully understand your policy.
The more you know…
The key is to look for different viewpoints and get some quotes. Ask some questions and talk about potential exclusions.
You need to understand all aspects of your policy. Below are some of the things you should consider.

Types of life insurance
Life insurance is possibly your most valuable insurance policy, so you should get it right. Insurance companies offer numerous types of life insurance products. Make sure that your chosen covers include everything you consider you need.
As well as term life insurance (often known simply as 'life insurance' or 'life cover'), which pays a lump sum to your beneficiaries when you die, there are a number of other life insurance products. These include:
Trauma cover – provides a single payment in the wake of certain, listed serious illnesses (e.g. cancer, heart attack, stroke or certain major surgery).
Total and permanent disability cover – provides cover should you end up seriously injured and unable to work again as a result. NobleOak offers this cover – known as TPD insurance – as an option with term life insurance.
Income protection insurance – covers a portion of your income (up to certain maximums), in case you can't work due to sickness or injury.

Stepped vs. level premiums
The insurer may offer policies with stepped or level premiums. NobleOak offers stepped premiums. This means your premiums will increase each year with your age. The annual premium increases because the risk of you needing to make a claim grows greater with age. It might increase up to about 2% per year if you're under 30, but as you approach middle age, the increase in your premium will rise to a greater percentage of about 5-7% per annum. It sometimes increases more than this.
In addition, your premium will increase each year to guard your cover against inflation. This helps ensure your level of cover remains relevant to your needs. NobleOak provides you with the option to stop the indexation of your cover if you prefer, in which case any rise in your premium will only be due to your increasing age.
If you have life insurance with level premiums, it means that your premiums will not increase as you age. The only increase in premiums will be for adjustments to guard against inflation, or changes in the insurer's underlying premium rates. While it may seem reassuring to know that your premiums will not increase with age, life insurance with level premiums will initially be more expensive than insurance with stepped premiums.

Exclusions
Typically, insurers include exclusions in their policies. Many of these are fairly logical. However, some insurers have exclusions that you may not expect. For example, you may find that there's a dangerous activity exclusion. But what might seem dangerous to an insurer may not be dangerous to you. This exclusion could be so vague that an innocuous activity could fall into the "dangerous" category.
If you're considering taking our cover and see an exclusion that concerns you or that you don't understand, ask the insurer about it. Don't sign anything until you're certain of the meaning of any exclusions included in the policy.

Have peace of mind knowing you're covered
If you're properly insured, you'll have peace of mind. That's where education and obtaining the appropriate information comes in.
Knowing the ins and outs of your insurance cover allows you to be confident in making a claim. You can avoid being part of the 20% who lost faith in insurance companies because they don't believe their claims will be approved.
Should you insure yourself? It's up to you. But research thoroughly and get the information you need before you make decisions on life insurance products.
So, where do you start?
NobleOak offers a number of life insurance products and cover levels, so that people can choose life insurance cover which they feel best meets their needs and goals. Their telephone team has a great knowledge of NobleOak products and will listen carefully and answer clearly.
Perhaps you're ready to get in touch with them to find the perfect policy for your needs?
You can get a quote on their website or call 1300 041 494. NobleOak has launched an online life insurance assessment calculator to help people assess and calculate how much cover they may need. This tool incorporates life insurance, TPD cover, trauma cover and income protection cover in one, so you can consider your needs across a range of life insurance products.

Resources:
To learn more about NobleOak's life insurance products or to request a quote, call NobleOak on 1300 041 494. As a AMA member you can receive a 10% lifetime discount on Life cover within NobleOak's My Protection Plan – be sure to mention 'AMA Victoria' when you call.