AMAV's Peer Support Service: A listening ear and support from a colleague for all doctors and medical students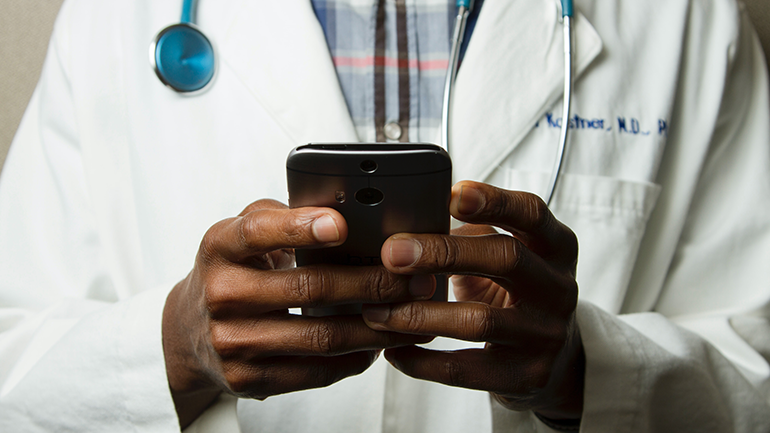 8 December 2021
As a doctor or medical student, it can be hard to know who you can talk to confidentially when an incident is preying on your mind or when a crisis or a difficult situation occurs. In 2008, AMA Victoria launched the Peer Support Service to address this issue. The service, now in its 13th year, is provided by a team of volunteers who are doctors themselves.
Each volunteer has undertaken training to provide non-judgmental support over the phone. Callers are encouraged to remain anonymous to enable frank discussion. Volunteers also remain anonymous to enhance confidentiality. Any doctor or medical student can call – the service is available every day of the year from 8am to 10pm on 1300 853 338.
The Peer Support Service provides a point of first contact to assist callers to either debrief or discuss their situation, and if needed, consider what the next step will be. Callers can discuss just about any topic. Common themes include stress, burnout, a clinical incident, bullying and workplace conflict, concerns about workload, apprehension about a notification, mental health, substance misuse and personal issues. The Peer Support Service does not provide ongoing support, but its volunteers can direct callers to an appropriate source of assistance for those who need further expert advice and support. Callers are welcome to call more than once as they work through a difficult situation, but please be aware the team of volunteers are on a roster and so continuity cannot be guaranteed. AMA Victoria members who require ongoing support during a stressful period can be linked to a volunteer by contacting the doctor wellbeing coordinator, Kay Dunkley kayd@amavic.com.au to access the AMA Victoria members' Doctor Support Program.
The volunteers behind the Peer Support Service are experienced doctors from a wide range of specialties. They generously give their time to provide support to colleagues while going about their daily routine. Sometimes callers may need to leave a voicemail with a contact number and a good time for a return call, but there is no need to include a name. The service averages two to three calls a week and most last about 20 to 30 minutes or more. If a long call is needed, it is possible to call and arrange a mutually convenient time when both parties are free to talk without interruption.
Some of the doctors providing the service have been volunteers since the establishment of the Peer Support program, which is an admirable commitment to supporting colleagues. New volunteers are most welcome. Training for new volunteers on all aspects of non-judgmental crisis support is provided in a small group over a weekend. The next training session is planned for the weekend of the 5th and 6th of February 2022. If you are interested in volunteering, please contact Kay Dunkley at kayd@amavic.com.au. This volunteer role is suitable for experienced doctors, including recently retired doctors, who have time in their schedule to answer the phone when a Peer Support Service call comes through. The role is not suitable for doctors-in-training who are working full time.
AMA Victoria Peer Support is about doctors supporting doctors and the understanding that only a medical colleague can provide. It comes from the generosity of volunteers who want to give back to their profession by supporting their colleagues in times of need.
Kay Dunkley
AMA Victoria Coordinator of Doctor Wellbeing

More information:
Tags