Communications and Advocacy update: 11 November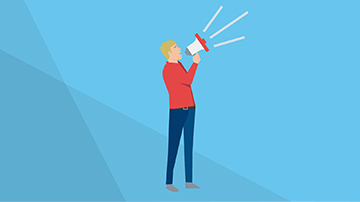 11 November 2021
Here's an update on a few of the issues AMA Victoria is working on for members, including:
Support for surgeons in private practice - update
Seeking GPs to participate in VEC focus group about voters with dementia
Mental health workforce personnel survey.
Support for surgeons in private practice - update
We have previously informed members of our advocacy in support of surgeons and anaesthetists in private practice who have had their ability to work curtailed, as a consequence of recent government directions resulting in the suspension of most privately performed elective surgery: Financial support for surgeons and anaesthetists in private practice. To assist our advocacy, we requested that members affected by elective surgery restrictions complete a short survey about the impact of these restrictions on their practices.
We have received over 100 responses to this survey, and the results make for sobering reading.
In addition to the obvious decline in work, revenue, and resultant financial stress to doctors, what was apparent in members' responses was the significant psychological stress that these restrictions, and the uncertainty surrounding when they will be lifted, have caused to doctors, practice staff, and patients alike. Furthermore, there was also a widespread sense of foreboding around what will happen when restrictions are eventually lifted, particularly around expectations of unreasonable work demands to address the significant surgical backlog (as well as the administrative demands on practice staff).
It is clear to us that an estimated timeframe on elective surgery resumption would have reduced the uncertainty and pervasive anxiety, in addition to financial support to tide private surgeons and anaesthetists over and maintain practice viability while the restrictions continue. We put this to government in no uncertain terms.
We thank all members who took the time to complete the survey. Members who haven't yet had the opportunity can still TAKE THE SURVEY HERE. The survey will close on Sunday 14 November.

In a positive development, Victorian Minister for Health, Martin Foley, announced earlier today an increase in elective surgery in Melbourne and Geelong from Monday 15 November, with current COVID-19 hospitalisation numbers allowing for a safe and modest restart of non-urgent elective surgery in the private sector.
"Private hospitals and day procedure centres in Melbourne and Geelong will be able to scale up to 50 per cent of their normal elective surgery lists, including non-urgent surgeries, provided enough capacity is kept aside to assist with the COVID response," Minister Foley said. "This will ensure that non-COVID public patients can continue to be treated at private hospitals, to help free up beds for COVID patients at our public hospitals. Private hospitals and day procedure centres will continue to prioritise time-critical and urgent elective surgery to make sure urgent patients - both public and private - get the care they need."

Click here for more information on the Minister's announcement.
Seeking GPs to participate in Victorian Electoral Commission focus group about voters with dementia
The Victorian Electoral Commission (VEC) is inviting general practitioners to participate in a small research project relating to voters with dementia. Registered medical practitioners have a key role in deciding whether these voters remain on the electoral roll.
Under both Commonwealth and Victorian law, "a person who, by reason of being of unsound mind, is incapable of understanding the nature and significance of enrolment and voting", is not entitled to be enrolled as an elector or to vote. The Australian Electoral Commission (AEC) website includes a form covering such cases: Objection claim that an elector should not be enrolled. The form includes a medical certificate that must be completed by a registered medial practitioner. The certificate includes the practitioner's details and a signed statement that the practitioner considers the person is of unsound mind and incapable of understanding the nature and significance of enrolment and voting.
Over the past year, 1794 Victorians were removed from the electoral roll by reason of unsound mind.
The VEC would like to survey about six GPs via an online focus group about how this works in practise. In particular, in what ways do GPs inform themselves about the affected persons' degree of dementia? Participants would be reimbursed for their time, and the survey results would be anonymised. The focus group will take place outside normal working hours.
For more information about the project, or to register for the focus group, please contact Paul Thornton-Smith, the VEC's manager of Information and Research (P: (03) 8620 1186, E: paul.thornton-smith@vec.vic.gov.au) by COB Friday 19 November.
Victoria's mental health workforce personnel survey
The Victorian Department of Health has opened a new mental health workforce personnel survey. The survey will help progress workforce initiatives recommended by the Royal Commission into Victoria's Mental Health System.
Members' responses will help the Department better understand the experiences of individuals working in the system. It will also help identify the wellbeing and practice supports needed during the reform process and beyond.
The personnel survey will take approximately 20 minutes. The survey is due to close at midday on Monday 15 November.
Your insights are critical to drive change and realise the Royal Commission's vision for reform. Participation in the survey is voluntary, anonymous and confidential.
Tags