Communications and Advocacy Update: 14 April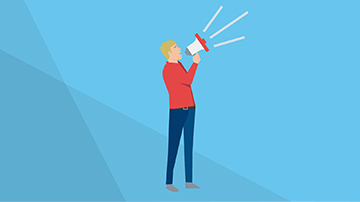 14 April 2022
Here's an update on a few of the issues AMA Victoria is working on for members, including:
Review of WorkSafe Victoria's management of complex workers' compensation claims
Hospital visitors in Victoria.
Review of WorkSafe Victoria's management of complex workers' compensation claims
The Victorian Department of Justice and Community Safety last month released Peter Rozen QC's report: Improving the experience of injured workers: A review of WorkSafe Victoria's management of complex workers' compensation claims (the 'Rozen Review'), along with the Victorian Government Response.
The release of the Rozen Review and the Government Response acquits a 2019 Ombudsman's recommendation for the Government to commission an independent review of the way complex workers' compensation claims are managed in Victoria.
Key to the Government's response is WorkSafe expanding its newly established Claims and Recovery Support Team to focus on dedicated and specialised interventions for more complex claims (which is to say, WorkSafe will be directly involved in the management of complex claims with Independent Agents retaining jurisdiction over those deemed less complex).
AMA Victoria's WorkSafe/Transport Accident Commission (TAC) Committee has since met with WorkSafe to discuss its preliminary views on the Government's response. To this end, the Committee expressed its willingness to continue to engage with WorkSafe, particularly by contributing towards the final definition of when a case is "complex", and any potential 13 week reporting requirement for medical practitioners in providing updates on complexity.
Our WorkSafe/TAC Committee meets once every two months and is tasked with identifying and bringing forward matters affecting doctors and their patients in their dealings with the Victorian workers and transport accident compensation schemes and to make recommendations to the Board of AMA Victoria on policies and actions in respect of the schemes.
The Committee is also tasked with assisting the Board of AMA Victoria in advocating on behalf of members and their patients to ensure appropriate levels of medical participation in the schemes, and to maintain relationships with relevant Ministers, WorkSafe and the TAC to further the interests of AMA Victoria. The Committee's recent and continuing engagement with WorkSafe on implementing the recommendations of the Rozen Review is an example of its important work.
If you would like to express your interest in joining the Committee, please send an email to LewisH@amavic.com.au. Diverse representation is particularly encouraged.
For more information on the Rozen Review and the Government's response: Victorian Workers' Compensation System – Independent Review | Victorian Government (www.vic.gov.au)
Hospital visitors in Victoria
Several members have contacted us recently expressing concern at what they view as overly restrictive visiting hours and policies at Victorian hospitals that they are employed within. As members would be aware, individual hospitals can set their own visiting requirements provided that they are no less stringent than the baseline set by the Victorian Government.
Concerns expressed by members have been couched in both compassionate, but also more practical, terms (i.e., it can be difficult communicating with patients without having family present).
We are keenly interested in hearing the views of the wider membership on this issue.
If you wish to provide your perspective, please send your thoughts through to Lewis Horton at Lewis@amavic.com.au.
Tags