Communications and Advocacy update: 15 December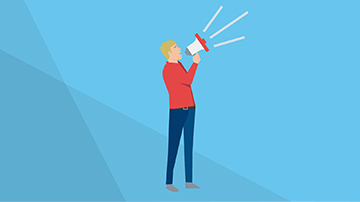 15 December 2021
Here's an update on a few of the issues AMA Victoria is working on for members, including:
Resumption of elective surgery
Impact of public-in-private work
Escalating violence against healthcare workers
Marginalisation of the medical model in mental health reform
Lack of direction/certainty provided by the State Government to private medical practitioners.
AMA Victoria recently met with Victorian Health Minister Martin Foley to discuss several issues of interest and concern to members.
Resumption of elective surgery
We conveyed to the Minister that, whilst we that appreciate the initial rationale for restrictions on elective surgery (when modelling predicted a 63 per cent chance that our hospital system would be overwhelmed), as time passes, and with COVID hospitalisations consistently below projected numbers, continued restrictions are now disproportionate. We also noted that there appears to us to be no clear plan for elective surgery's full resumption, and that private specialists and their patients are bewildered about why continued restrictions remain. Simply put, the rationale for decisions around implementation and lifting are unclear.
Accordingly, we called for:
recognition that continued restrictions on elective surgery are resulting in uncertainty, pain and disability for Victorian patients as waiting lists grow
a resumption of 100 per cent elective surgery in Victoria (excepting elective surgery in those metropolitan public hospitals that are being used as major COVID-19 streaming sites)
provision of clarity on the drivers for future elective surgery restrictions (a timeline/plan, with numbers such as, "when there are 1000 Victorian hospital inpatients with COVID then we will reduce elective surgery to 50 per cent to maintain workforce")
recognition that day case and overnight elective surgery can essentially be shut down overnight if hospitalisation numbers surge and if restrictions again need to be imposed.
Impact of public-in-private work
We brought to the Minister's attention (and by no means for the first time) that we have been approached by members raising concerns over the way many private hospitals are pressuring doctors to accept contracts to treat public patients at rates well below the rates for private patients, due to projected capacity issues at public hospitals.
We also relayed that we have been informed that health services continue to relocate staff (even entire teams) from private to public services, causing significant disruption, even though hospitalisation for COVID-19 remains lower than projected.
Additionally, we noted that private specialists are deeply concerned that their patients who urgently need surgery are being displaced by public patients with less urgent issues.
Therefore, we called on the Government to ensure that doctors are compensated at a level that makes it viable to treat public patients, and to provide clear guidance on when public-in-private work is expected to cease, and more transparency on the rationale behind its continuation.
Escalating violence against healthcare workers
We relayed to the Minister that violence, threats, and abusive behaviour towards healthcare workers have been serious and escalating issues for years, but that our members, particularly those working in intensive/critical care areas, are reporting a further worsening of abuse and threatening behaviour from both COVID-19 patients and their family members, influenced by misinformation and conspiracy theories about the disease.
We additionally noted that members tell us they are increasingly faced with situations where patients and their families deny the existence of COVID-19 altogether, and in some cases threaten healthcare workers with violence or legal action and that this behaviour is placing additional pressure on an already strained cohort of the medical workforce. Accordingly, we requested of the Minister that more must be done to support and protect them during this time, and that one immediate measure the Government could take would be to communicate more forcefully to the community that violence and abuse towards healthcare workers will not be tolerated by health services.
Marginalisation of the medical model in mental health reform
We also took the opportunity to note members' concerns around aspects of mental health reform in Victoria. To this end, we relayed to the Minister that members have reported considerable apprehension in the medical community over implementation of the Royal Commission into Victoria's Mental Health System's recommendations (for example, regarding the role of the 'hubs' in intervention/treatment and the exact role clinicians will play, and the development of the Mental Health and Wellbeing Act).
Regarding the proposed Act, we informed the Minister that we have significant concerns on multiple levels, and that our overarching perspective is that the proposals developed do not empower doctors to treat highly vulnerable, severely ill patients in the best way possible (and that this sentiment is shared equally by doctors-in-training, psychiatrists and other specialists alike).
More generally, we also noted that medical professionals have a strong desire to be involved earlier in the implementation process, and not to be merely consulted towards the end as some sort of 'box ticking' exercise. We expressed that there is currently an overwhelming sense that clinicians have been sidelined in the implementation process, and, when they are consulted, it's being done in a perfunctory way and that the real decisions have been made long beforehand.
Other concerns regarding mental health reform that we brought to the Minister's attention included:
the need to avoid duplication of existing services and wasting of taxpayer money
the importance of further workforce investment
the need to have better integration of mental health care with the NDIS
the importance of prioritising funding for acute care and continuity of care.
Lack of direction/certainty provided by the State Government to private medical practitioners
Finally, we were compelled to state our objection to the lack of certainty provided by the State Government to medical practitioners in private practice regarding such matters as mask exemptions and the ability to inquire into patients' COVID vaccination status. Furthermore, we asserted that the present situation, characterised by confusion and uncertainty regarding such matters (as opposed to the clear rules provided to virtually every other industry), is unfair and unacceptable to medical practices.
Therefore, we requested of the Government clear directions/health orders from the Department of Health enabling practices to:
ask patients their vaccination status and request evidence of vaccination
enforce mask wearing if the practice deems appropriate (via enabling practices to ask for evidence of mask exemptions).
Whilst necessarily being critical at times, we did restate our commitment to continue to work constructively with the Government over the period ahead to support the medical workforce and ensure quality healthcare for all Victorians.
AMA Victoria will continue to provide updates to members on the issues canvassed above. We do note that we have since seen progress on mental health reform, with the Government shelving some of the more contentious aspects of the proposed Mental Health and Wellbeing Act, and instead announcing a review into compulsory assessment and treatment criteria: Mental Health and Wellbeing Act: Update and Engagement.
Tags