Communications and Advocacy update: 18 November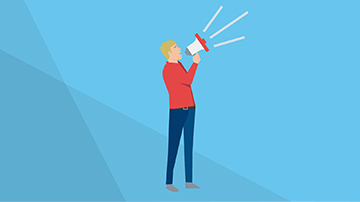 18 November 2021
Here's an update on a few of the issues AMA Victoria is working on for members, including:
Healthcare workers returning to work after overseas travel
Guides to Best Cancer Care now available
Mapping behaviour support provision
Reminder: Inquiry into support for older Victorians from refugee and migrant backgrounds.
Healthcare workers returning to work after overseas travel
AMA Victoria members working in Victorian hospitals have contacted us regarding the State Department of Health's requirement for fully vaccinated people aged 12 years and above who enter Victoria from overseas. Returning overseas travellers must not visit schools, childcare, aged care residential facilities, disability care facilities or hospitals (other than to receive urgent medical care) for seven days after entry into Victoria, and until they have received a negative COVID-19 PCR result from their day 5-7 test. Returned travellers will not be otherwise required to quarantine and can visit other locations such as supermarkets and restaurants.
Our members tell us that this is causing a great deal of additional stress and inconvenience for healthcare workers who have overseas trips booked over the coming months, as they try to manage already stretched rosters and annual leave and then wait an extra seven days before returning to work.
AMA Victoria's position is that this places additional strain on already exhausted healthcare workers in the state's hospitals. As such, we will be contacting government urging them to adopt more nuanced and considered approach.
Guides to Best Cancer Care now available
Cancer Council Victoria has advised AMA Victoria that the Guides to Best Cancer Care are now available.
These Guides are a summary version of the Optimal Care Pathways (2nd edition) which were released earlier in 2021.
Cancer Council Victoria, supported by the Victorian Government and peak consumer advisory bodies, has recently undertaken work to refresh the first 15 consumer versions of the Optimal Care Pathways, the Guides to Best Cancer Care. The cancer types are:
Acute myeloid leukaemia
Bowel cancer
Breast cancer
Endometrial cancer
Head and neck cancer
Liver cancer
High-grade glioma
Hodgkin and diffuse large B-cell lymphomas
Basal cell carcinoma or squamous cell carcinoma
Lung cancer
Melanoma
Oesophagogastric cancer
Ovarian cancer
Pancreatic cancer
Prostate cancer.
These guides are consumer resources that help patients understand the optimal cancer care that should be provided at each step. They are currently available in English and will be available in seven other languages by the end of November. The guides include optimal timeframes within which tests or procedures should be completed and 'Questions to ask' to help patients and carers communicate with health professionals to ensure patients receive the care they need.
The guides can be accessed here.
Mapping behaviour support provision - short survey for medical practitioners
Flinders University is seeking interested medical practitioners to complete an online survey as part of a research project titled 'Behaviour Support: Provision by Australian disability service providers'. As little is known about the breadth and diversity of behaviour consultants in Australia, Flinders University says this national survey will assist in building a national profile of practices and will contribute to shaping a better disability service system.
Medical practitioners can play a key role in behaviour support and so their roles and experiences are important to capture to inform an accurate reflection of behaviour support provision in Australia.
Respondents are required to be currently developing/writing individualised behaviour support interventions for people with disabilities (including cognitive impairment) in community settings in Australia.
The survey will be open for completion until Monday 20 December.
Members can access the survey here.
Reminder: Inquiry into support for older Victorians from refugee and migrant backgrounds
We previously informed members of a request that the Victorian Legislative Assembly's Legal and Social Issues Committee made of us to contribute towards its Inquiry into support for older Victorians from refugee and migrant backgrounds: Communications and Advocacy update: 4 November.
This cohort has been profoundly impacted by the COVID-19 pandemic, and we know that AMA Victoria members have played an important role in supporting and advocating for the health and wellbeing of this community (not to mention providing care for many of its members directly).
We have extended the opening for contributions. If you wish to share any relevant insights, ideas, or experiences with us on this important topic, please contact Senior Policy Adviser, Lewis Horton, at LewisH@amavic.com.au by no later than Sunday 21 November.
Tags