Communications and Advocacy update: 2 December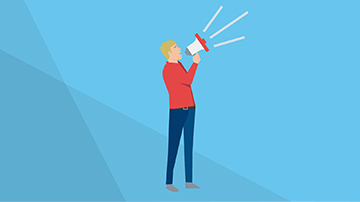 2 December 2021
Here's an update on a few of the issues AMA Victoria is working on for members, including:
requirements for healthcare workers in hospitals returning from international travel - update
violence and abuse against healthcare workers
achieving vax parity in ATSI communities
vaccine exemptions.
Requirements for healthcare workers in hospitals returning from international travel - update
In recent weeks, AMA Victoria has been forcefully and consistently requesting the State Government to reconsider its stance on fully vaccinated healthcare workers returning from overseas travel being barred from attending hospitals for a minimum of seven days. Our members reported that this was causing additional stress and inconvenience for healthcare workers with overseas trips booked over the coming months, as they were being forced to spend an additional week away from work. For more: Communications and Advocacy update: 18 November.
We are pleased to inform members that the Victorian Department of Health has now released updated guidance. In part, this guidance states that fully vaccinated people aged 12 years or over entering Victoria from overseas (including healthcare workers):
"Must not attend an educational facility, childcare or early childhood services, a residential aged care facility, a disability residential service or a hospital for seven (7) days after entering Victoria unless:
they have received a negative result from their COVID-19 PCR test 24 hours prior to visiting any of the above listed facilities, or
they have received a negative result from their COVID-19 rapid antigen test on the day they are visiting any of the above listed facilities.
Regardless of test results, a fully vaccinated person cannot attend these settings while they are in quarantine."
(Note that there are different requirements for medically exempt people.)
AMA Victoria thanks all members that contacted us on this issue.
Violence and abuse against healthcare workers
AMA Victoria has previously called on government to reinforce that violence against healthcare workers is never acceptable.
However, our members, particularly those working in intensive/critical care areas, tell us they are increasingly experiencing abuse and threatening behaviour from both COVID-19 patients and their family members, influenced by misinformation and conspiracy theories about the disease (see this report in The Age).
We have recently written to the Victorian Department of Health seeking support and protection for healthcare workers in our hospitals, urging it to communicate to the community that violence and abuse towards healthcare workers will not be tolerated by health services.
We will update members once a response is received.
Achieving vaccination parity in in Aboriginal and Torres Strait Islander communities
Vaccination rates in Victoria have now surpassed the second dose 90 per cent threshold in people aged 12 years and over. However, vaccination rates within Victorian Aboriginal and Torres Strait Islander (ATSI) communities are lower than non-indigenous people.
The easing of restrictions warrants the urgent coordination of mainstream primary healthcare activities to identify and promote vaccination to ATSI people who may not access healthcare through mainstream services.
How primary health networks (PHNs) and general practices can support reaching vaccination parity
There are a range of ways PHNs and general practices can continue to support the COVID-19 vaccination rollout and amplify the call to action to reach parity across all Australians, including:
promoting in-home COVID-19 vaccination and the Disability Liaison Service, to ATSI communities health commissioned services and local Aboriginal Community Controlled Health Organisations to reduce barriers to access
continuing to promote the delivery of 715 Aboriginal Health Checks claimable under the Medicare Benefits Schedule and availability of Pfizer vaccines, noting community preference
exploring opportunities via Integrated Team Care, Area Pharmacotherapy Network and other relevant PHN-funded programs to engage with all ATSI communities to support vaccination and improve access to services.
Click on the links below for further information.
1 Community Unity Immunity PHN GP communique
2 Aboriginal Community COVID 19 Resources
3 Aboriginal COVID 19 Vaccination Ambassadors Round Table

Vaccine exemptions
AMA Victoria's Workplace Relations team has reported that numerous members have made contact regarding vaccine exemptions. Members may find the following resources useful:
If you have additional questions or issues, please call the WR team on (03) 9280 8722.
Tags