Communications and Advocacy Update: 21 April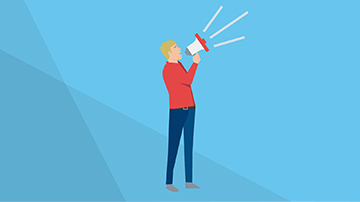 21 April 2022
Here's an update on a few of the issues AMA Victoria is working on for members, including:
Image-based prescribing - amendment to Public Health Emergency Order #4
Facilitated Discussion (FD) Service - WorkSafe Victoria.
Image-based prescribing - amendment to Public Health Emergency Order #4
Public Health Emergency Order #4 (PHEO #4) has been amended to limit supply of medicines using image-based prescribing to pharmacists working for an approved hospital authority.
This amendment aligns the Victorian requirements with the revised scope of the Commonwealth COVID-19 pharmaceutical benefits special arrangements.
This means that transmission of an image of a paper-based prescription can no longer be utilised for use in the community setting. A copy of PHEO #4 can be obtained here.
Members can find a fact sheet describing emergency arrangements and options to facilitate telehealth and patient access to schedule medicines during COVID-19 pandemic here.
In contrast to image-based prescribing, the Victorian Department of Health has enabled use of electronic prescriptions (fully paperless prescriptions) in Victoria for practitioners using prescribing and dispensing software listed on the Australian Digital Health Agency's Electronic Prescribing Conformance Register.
Electronic prescriptions can be used for all Schedule 4 and Schedule 8 medicines, and PBS benefits apply. The Australian Digital Health Agency has created training modules on electronic prescribing specifically for prescribers. These interactive modules provide information on many aspects of electronic prescribing. These training modules are free and available for anyone to complete.
Relevant training modules
Facilitated Discussion Service - WorkSafe Victoria
WorkSafe Victoria's Facilitated Discussion (FD) Service is a form of alternative dispute resolution for injured workers where workplace relationship issues or interpersonal conflict presents as a barrier. It is a voluntary process that offers a safe and supportive environment for workers to identify and discuss the barriers to returning to work.
The FD Service assists workers on reaching a mutual agreement and determining a pathway forward with their employer and/or other participant involved.
More information on the FD Service for Treating Health Practitioners can be found here.
Tags