Communications and Advocacy update: 3 February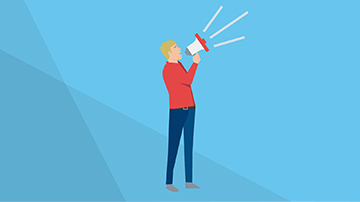 3 February 2022
Here's an update on a few of the issues AMA Victoria is working on for members, including:
Elective surgery
Workplace issues at Goulburn Valley Health.
Elective surgery
As the State Government vacillates on the issue of elective surgery, we have been continuing to press the case for blanket restrictions to end, including to Victorian Health Minister Martin Foley himself.

To us, it seems wholly incongruous that in the context of hospitality and events, Minister Foley would state on 28 January 2022 that:

COVIDsafe plans for particular venues are all judged on the circumstances at hand. A broad brush "one is directly comparable with the other approach" doesn't wash in a global pandemic. The circumstances of each venue are taken into account between the venue operator, the public health team and our events team. And those COVIDsafe plans are fit for purpose and fit for venue.

Yet there has been just such a "broad brush" approach to elective surgery on the now 125th consecutive day of healthcare restrictions in Victoria. Suffice to say, the Government's response here is now not fit for purpose.
In addition to our ministerial and departmental representations, both AMA Victoria President, Dr Roderick McRae, and AMA Victoria Board Member and plastic, reconstructive and hand surgeon, Dr Jill Tomlinson, continue to put our case publicly through the media:
Victoria COVID: Elective surgery ban expected to be wound back (theage.com.au)
Australia needs a plan for the growing backlog of elective surgery patients (thenewdaily.com.au)
Doctors want national plan to address backlog of elective surgery patients (themandarin.com.au)
Pressure mounting on Victoria's health system to resume elective surgery (7NEWS - YouTube)
We will continue to apply pressure until the Victorian Government reverses its untenable position and announces a plan for elective surgery's resumption.
Workplace issues at Goulburn Valley Health
AMA Victoria wishes to emphasise that the intended focus of last week's Communications and Advocacy Update on workplace issues at Goulburn Valley Health was on the executive management of the health service, and not its senior medical workforce. As always, we support our members and acknowledge their hard work and dedication in often challenging circumstances.
Tags