Communications and Advocacy update: 11 August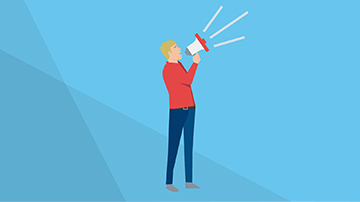 11 August 2022
Here's an update on a few of the issues AMA Victoria is working on for members, including:
Victoria dishonourable recipient of Dirty Ashtray award
Independent COVID Review
New Optimal Care Pathways for Blood Cancer.

Victoria dishonourable recipient of Dirty Ashtray award
AMA Victoria recently had the ignominious task of writing to Health Minister Thomas to inform her that Victoria received a Dirty Ashtray Award - given annually by the Australian Council on Smoking and Health (ACOSH) and the AMA - at the recent AMA National Conference for our state's lack of effort in preventing vapes being sold to children: Vaping in the sights of this year's Dirty Ashtray Award | Australian Medical Association (ama.com.au)
Our letter noted that inadequate priority has been given to implementing and most importantly doing nil to enforce existing state laws, and ensuring compliance with these laws, to prevent the sale of illegal e-cigarettes to children, teenagers, and young adults in Victoria.
Moreover, it noted that retailers of tobacco products in Victoria are currently not required to be licensed and this makes it very difficult to enforce existing laws, and ensure compliance with these laws, regarding the sale of tobacco products and e-cigarettes.
The letter concluded by calling on the Victorian Government to require all Victorian tobacco retailers to be licenced to protect young people from the enormous harm caused by all tobacco products and for more resources to be allocated to enforcement of the laws that are on the books.
We will update members on the Minister's response.

Independent COVID Review
AMA Victoria recently provided a submission to a private review into Australia's response to the COVID-19 pandemic: Communications and advocacy update: 7 July (amavic.com.au); COVID Review Submissions | e61. Our AMA Federal colleagues also submitted a response: AMA Submission to the Independent review of Australia's COVID-19 response | Australian Medical Association.
AMA Victoria's submission was grounded principally in the Victorian experience, and particularly the structural issues within Victoria's health system, namely the devolved governance of the state's hospitals.
The submission noted that there are certain advantages associated with decentralisation, but that the pandemic had only stood to magnify the weaknesses inherent in the system, with these weaknesses including governance, accountability, transparency, communication, general practice integration, and (primarily early in the pandemic) a lack of clinical knowledge within the Victorian Department of Health.
On a more positive note, the submission highlighted recent steps taken by the Victorian Government that resulted in state engagement and investment into general practice to address COVID-19, some of which has been revolutionary (including directly funding general practice).
The submission noted that AMA Victoria's hope is that this is just the beginning of greater State Government engagement with general practice.

New Optimal Care Pathways for Blood Cancer
On 9 August, the Blood Cancer Taskforce (jointly led by the Australasian Leukaemia & Lymphoma Group (ALLG) and the Haematology Society of Australia and New Zealand (HSANZ) with support from the Leukaemia Foundation) celebrated the launch of six new Optimal Care Pathways (OCPs) for blood cancer.

These OCPs will set national standards of care and treatment for blood cancer patients across Australia, no matter where they live, or access treatment.

Optimal Care Pathways (OCPs) are trusted guides that describe what optimal care for a particular type of cancer should look like. They set out a national standard of high-quality cancer care that all Australians should expect and put the patient at the centre of care decisions.
For more: Optimal Care Pathways - Leukaemia Foundation

Tags