Communications and advocacy update: 13 October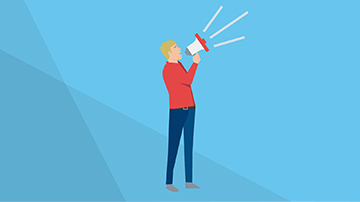 13 October 2022
2022 State Election Statement - update
Last week we presented members with our 2022 State Election Statement.
The statement, draft versions of which had been floating around the corridors of Treasury Place and Spring Street for several weeks, has already proved influential, with several announcements reflecting its key recommendations.
Particularly notable has been the Victorian Government's announcement of a new Chief GP Adviser position within the Department of Health, one of our core asks in the context of embedding high level general practice knowledge and authority in the Department (please see page 7 of the statement for more information).
In making this announcement, the Victorian Government stated publicly that "an appointment process for the inaugural Chief GP Adviser will start in the coming weeks in consultation with the sector, including the Australian Medical Association and the Royal College of General Practitioners": Better Care For Patients, More Support For GPs | Premier of Victoria.
Privately, the Government informed AMA Victoria that it was our advocacy that was the key factor in this announcement being made, and that the specifications of the role (outlined in a general sense in the above media release) essentially reflect the contents of our election statement.
This announcement was particularly pleasing as while health has very clearly been the central issue in the election campaign, the contest in our view had to date largely been centred on public hospital funding - an important albeit not all-encompassing issue. We will continue to try to influence the debate to move on to other significant aspects of healthcare- particularly general practice and mental health - in the weeks ahead.
Having already met with the Health Minister to discuss our healthcare priorities for the next term of parliament, meetings are currently being organised with the Shadow Health Minister and influential crossbench MPs.
Beyond political advocacy, we are also pleased to report that the statement has gained significant traction in the media, including prominent runs in the ABC (Victoria's doctors urge next government to sharpen focus on 'dire' GP crisis | ABC News), Herald Sun (Victorian hospital crisis decades in the making, AMA reports reveals | Herald Sun), and AAP (Health system dire under Vic Labor: AMA | msn.com).
AMA Victoria will continue to keep members informed of our advocacy activities in the leadup to (and indeed in the aftermath of) the November 26 State Election.

Tags