Communications and Advocacy update: 14 July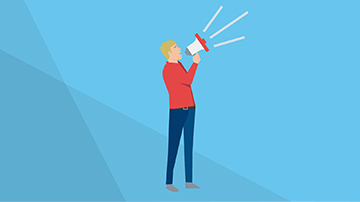 14 July 2022
Here's an update on a few of the issues AMA Victoria is working on for members, including:
Concerns over Mental Health and Wellbeing Bill
Updated oral anti-viral information.

AMA Victoria concerns over Mental Health and Wellbeing Bill
We have recently, both publicly and privately, voiced our concerns over the direction of mental health reform in Victoria, particularly as manifested in the Mental Health and Wellbeing Bill, introduced into the Victorian Parliament last month.
AMA Victoria recognises and respects the commitment of the Victorian Government to implementing all recommendations of the Royal Commission into Victoria's Mental Health System Final Report within the broad timeframes specified by the Commission.
This notwithstanding, we have significant concerns over the rushed development and parliamentary introduction of the Mental Health and Wellbeing Bill.
It is AMA Victoria's firm conviction that legislation of this nature should be developed over significant periods of time, with significant input and consideration, particularly from medical experts in the fields of impact, and that a rushed process is not conducive to optimal outcomes and may have unintended consequences of harm.
For us, perhaps the most troubling aspect of the Bill is the proposed elimination of restrictive interventions within 10 years.
AMA Victoria shares the concerns expressed by the Royal Commission regarding the overuse of restrictive practices and supports the reduction of such practices to the extent possible. However, the entire concept that restrictive intervention is never required - or will never be required - is dangerously flawed and separate from our members' known reality.
Eliminating these practices entirely will inevitably result in mental health services being unable to meet the health needs of a small but significant proportion of seriously mentally unwell people.
In legislating on the reduction of restrictive practices, the support to mental health services and workforce needs to be considered and provided for. The legislation needs to provide for a responsibility on services as well as the workforce to actively reduce restrictive interventions.
These issues are often most acute in Emergency Departments. As one of our members has remarked: "I would like to invite those [advocating for elimination of these practices] to visit any major Emergency Department and suggest alternative solutions for the management of acute drug and mental health crises."
We acknowledge that the Emergency Department environment could be improved to provide additional strategies to reduce the use of such methods. However, rather than proceeding with changes that only make the lot of emergency physicians and other medical practitioners more difficult, we believe that there needs to be significant government investment to reduce the time patients spend in hospitals, through both improved community care and improved access to inpatient mental health care.
MORE: Mental health reform: Victorian legislation to restrict the restraint and seclusion of patients raises AMA concerns (theage.com.au)
Updated oral anti-viral information
1. PBS criteria for antivirals for COVID-19 expanded
While this information will not be updated on the PBS website until August, please see the following links with further information:
This link is the new PBS criteria for both oral antivirals: https://www.pbs.gov.au/publication/schedule/2022/07/2022-07-08-addendum.pdf
This link provides information on the streamlined codes to use now, and from August: https://www.pbs.gov.au/publication/factsheets/covid-19-treatments/Factsheet-prescribers-and-pharmacists-COVID-19-treatments-July-2022.pdf
To support prescribing, the Victorian Department of Health continues to provide PBS prescribers access to the Victorian COVID-19 therapies PBS prescriber helpline and clinical decision-making guidance (which includes a Paxlovid prescribing flowchart – further information below). More information on both of those here: https://www.health.vic.gov.au/covid-19/vaccines-and-medications-in-patients-with-covid-19

2a. Clinical guidance: COVID-19 medications for at risk people who do not require oxygen
This document was previously circulated as a guide for decision-making on the use of COVID-19 medication for at risk people who do not require oxygen. This document has been merged with two other resources to improve accessibility of information:
Information for referrers
Prioritisation of COVID-19 medications
In line with advice from an expert working group, other key updates have included:
Clarification on use of remdesivir (VekluryTM) for high priority groups
Addition of inhaled corticosteroids (PulmicortTM and AlvescoTM) as standalone or additional early therapy
Update of referral contact information
This document will continue to be reviewed and updated based on PBS criteria, clinical evidence and advice as new strains become dominant in Victoria.

2b. Victorian COVID-19 therapies PBS prescriber helpline: 03 8290 3801
A pharmacy helpline is available to support PBS prescribers in the prescription of oral antivirals nirmatrelvir and ritonavir (Paxlovid™) and molnupiravir (Lagevrio™) to COVID-19 patients within the community.
The helpline is staffed by Alfred health pharmacists experienced in the prescription of COVID-19 early therapies. It is intended for use by Victorian PBS prescribers such as GPs. The helpline is staffed 7 days a week between 8 to 5pm and can be contacted on 03 8290 3801.

Tags