Communications and Advocacy update: 16 June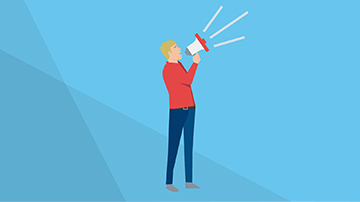 16 June 2022
Here's an update on a few of the issues AMA Victoria is working on for members, including:
McKell roundtable panel examines post-pandemic healthcare in Victoria
Reforms relating to artificial insemination procedures and related matters.

McKell Roundtable Panel Examines Post-Pandemic Healthcare in Victoria
A recent McKell Institute-hosted policy roundtable featuring AMA Victoria President, Dr Roderick McRae, examined the key post-pandemic issues facing the Victorian healthcare system and the possible policies that Government could adopt to address the urgent concerns of healthcare worker fatigue, the backlog of non-pandemic related surgeries, and the need for new financial models to assure the system's economic sustainability.
The panel's discussion highlighted the interconnection between healthcare worker well-being, enhanced patient care, overall system performance, financial sustainability, and technology.
There was considerable panel discussion about the impact of the pandemic upon healthcare workers and how government can best support those on the frontline of healthcare going forward. This led to a review of a wide array of issues, including the collection and use of patient data and how a combination of data and technology can help relieve overworked healthcare professionals while fostering improved patient outcomes and better managing the overall healthcare supply chain.
Dr McRae stated that "one thing I want to say (coming) out of this crisis, we have got to do stuff differently… I can't overstate (how) stressful it is it because it's a crisis and it seems such a shame to waste it". He noted that while vaccination efforts have been good and vaccination efforts must continue, better efforts are needed to make sure that "healthcare workers, medical, nursing people going into people's homes" have the required personal protective equipment to safeguard themselves.
Members can access a recording of the event here: Healthcare beyond the pandemic: Where does Victoria head next? | The McKell Institute

Reforms relating to artificial insemination procedures and related matters
The Victorian Department of Health has contacted us regarding implementation of the Assisted Reproductive Treatment Amendment Act 2021, particularly concerning amendments relating to artificial insemination treatment procedures.
Amendments will come into effect that enable women seeking to undergo artificial insemination and their partners, to obtain pre-treatment mandated counselling from counsellors who are not aligned with a registered assisted reproductive treatment (ART) provider, where the counsellor meets prescribed requirements. Donors of sperm for use in artificial insemination will also be able to obtain mandated counselling from this broader range of counsellors prior to consenting to donate. Registered ART providers are those who are registered under the Assisted Reproductive Treatment Act 2008 (Act) to provide ART.
Registered medical practitioners not aligned with a registered ART provider may already carry out artificial insemination, however the change enabling patients to have access to a broader range of counsellors will facilitate those practitioners carrying out the procedure.
Other changes under the Act ensure that all registered medical practitioners are subject to the same requirements regarding provision of information and advice when carrying out the procedure, including where donor sperm is used.
It is proposed that the changes will commence on 15 August 2022. We will inform members when this is confirmed.
FOR MORE:
Tags