Communications and advocacy update: 17 February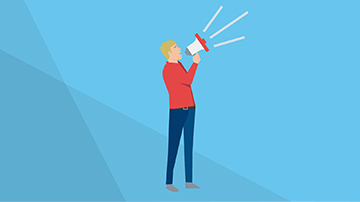 17 February 2022
Here's an update on a few of the issues AMA Victoria is working on for members, including:
Elective surgery
COVID and frontline healthcare worker research

Elective surgery
AMA Victoria acknowledges yesterday's news that the government has announced 'final steps' to resume all elective surgery in Victoria. This announcement follows strong and consistent advocacy from AMA Victoria and other likeminded organisations that blanket bans, followed by significant and disproportionate restrictions, damage the private surgical workforce and the Victorian community in equal measure.
Whilst we note that a full resumption is not guaranteed, with the Health Minister to only 'consider' a full resumption by February 28 (which comes after some 150 days of elective surgery restrictions in Victoria, dating back to 1 October 2021), this is still a welcome development.
It has been AMA Victoria's consistent approach throughout the pandemic that the Government should adopt a nuanced and considered approach to elective surgery. Such an approach should include not simply imposing blanket bans or rationing surgery by categories, but if/when rationing is necessary, reduce it by a percentage across the board. That allows greater nuance, with practitioners being able to perform surgery based on the important principle of clinical need balanced with local requirements/resources.
As members are acutely aware, there is a significant burden of deferred elective care in the Victorian community and the backlog will likely take years to deal with.
AMA Victoria continues to call for a roadmap for managing and funding Victorian elective care resumption in future months and years so that our healthcare system has improved capacity and does not rely on extended defferal of essential surgery to manage in times of high demand.

COVID and frontline health care worker research
Have 10 minutes to spare? Deakin University wants to know more about Australian frontline healthcare workers' mental health and wellbeing during COVID-19 to help improve support. Help them find out more and take part now and in 12 months in a short survey here.
You can participate if you have worked in Australia during the COVID-19 pandemic in the: Emergency Department, Intensive Care Units, Hospital in the Home, Covid Ward, or Aged Care.
Further details are on the first page of the survey. Participation is completely anonymous. This study has ethics approval from Deakin University and Eastern health.
Tags