Communications and Advocacy update: 17 March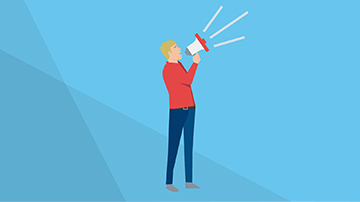 17 March 2022
Here's an update on a few of the issues AMA Victoria is working on for members, including:
COVID and frontline healthcare worker research
Inquiry into children of imprisoned parents.

COVID and frontline healthcare worker research
We have previously brought to members' attention Deakin University's study on Australian frontline healthcare workers' mental health and wellbeing during COVID-19 and how these workers can best be supported: Communications and advocacy update: 17 February (amavic.com.au).
In what is likely to come as little surprise, preliminary results suggests that participants are experiencing psychological distress and poor wellbeing. Particularly, concerning levels of psychological distress is prevalent among participants and likely to be associated with their poor wellbeing, COVID-19 worries, and relationship stress.
These findings have been summarised here.
This survey is still currently running, and Deakin is hoping to recruit more participants before they close their survey at the end of March. The survey can be found here: COVID-19 Healthcare Worker Survey - Plain Language Statement (deakin.edu.au).

Inquiry into children of imprisoned parents
The Legal and Social Issues Committee (Legislative Council) at the Parliament of Victoria is conducting an inquiry into the children of imprisoned parents. The Committee will investigate the adequacy of policies and services to assist the children of imprisoned parents in Victoria, with particular reference to:
(a) the social, emotional and health impacts on affected children;
(b) what policies exist and what services are available, including consideration of those in other jurisdictions.
(c) how effective these services are, including —
(i) consideration of evaluation of work already done in this area; and
(ii) identifying areas for improvement.
The Committee has contacted AMA Victoria inviting us to make a submission to this inquiry.
If you would like to contribute towards a potential submission, please contact Senior Policy Adviser Lewis Horton at LewisH@amavic.com.au.
More information on the inquiry can be found here: Legal and Social Issues (parliament.vic.gov.au)

Tags