Communications and advocacy update: 2 June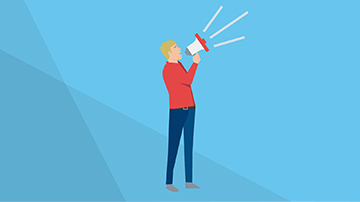 2 June 2022
Here's an update on a few of the issues AMA Victoria is working on for members, including:
Email and fax transmission of paper prescriptions
Reminder: Influenza vaccination enhancement grants and reimbursement program for primary care.

Email and fax transmission of paper prescriptions
We have recently written to the Victorian Department of Health to formally request that it seek amendment to regulation 25 of the Drugs, Poisons and Controlled Substances Regulations 2017 to enable prescribers to be able to provide an instruction by email or fax for the supply of certain medications in emergency situations, in addition to the option for a verbal instruction.
In our letter, we relayed to the Department that a substantial number of members, particularly non-GP specialists in private practice, have been impacted by the inability of several software providers to have expeditiously implemented ePrescribing.
Furthermore, we noted that the repeal of Public Health Emergency Order #4 has meant that these members have been unable to provide instruction via email or fax for pharmacists to supply certain medications.
Our argument in seeking amendment to the regulation was that, in emergency situations, email or fax often provides a benefit over a verbal instruction by allowing the correct medication/dosage to be most clearly displayed, leading to improved patient safety. Verbal instructions can be rushed or misinterpreted in emergency situations, and mistakes have been known to be made.
It is also our understanding that instruction via email or fax in emergency situations is permitted in other jurisdictions, notably New South Wales. We conveyed to the Department our belief that, to the extent possible, interjurisdictional harmonisation should be striven for in this area.
We will keep members updated on the Department's response.
For more information:
Reminder: Influenza vaccination enhancement grants and reimbursement program for primary care
On Tuesday 31 May 22, the Victorian Government announced that it would be providing free influenza vaccinations for Victorians throughout June.

The Government is offering reimbursement of $25 (excluding GST) per influenza vaccine dose administered and the opportunity to apply for a one-off $2,000 grant to GPs interested in maximising their capacity to deliver influenza vaccines across Victoria during June 2022.

This opportunity is available and encouraged to all Providers who have a current Victorian Department of Health issued Onelink government-funded vaccine account.
Registration will be available from 6 June 2022 and needs to be completed by COB 10 June 2022 to participate in the program.
Influenza vaccine doses administered from 1 June to 30 June 2022 are eligible for reimbursement. GPs do not need to wait until they have registered for the program to begin providing free vaccinations, and only need to meet the registration deadline of COB 10 June 2022 to be eligible for the program period.

GPs may register to apply for the reimbursement program only, or both the reimbursement program and the one-off grant. They cannot apply for the one-off grant only.

Please note that this program is only for people between the ages of 4 and 64. Those 65 and over are still eligible for free vaccination under the NIP. The free NIP stock needs to be reserved for those who are eligible under the federal program. This state program uses stock which is purchased and then reimbursed at the end of the month. Members will need to keep records of the stock used for the state funded program to claim reimbursement.

For more information: Funding influenza vaccines for all Victorians | health.vic.gov.au.

Tags