Communications and Advocacy update: 20 January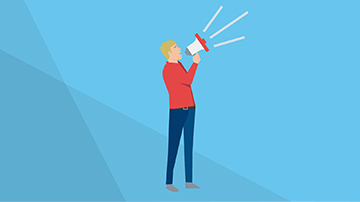 20 January 2022
Here's an update on a few of the issues AMA Victoria is working on for members, including:
More nuanced and considered approach required on elective surgery
General Practice - access to rapid antigen tests
Paediatric Nutrition Education
Provider Research.

AMA Victoria advocates for more nuanced and considered approach on elective surgery
We have written to the Victorian Minister for Health, advocating for a more nuanced and considered approach to regrettably necessary elective surgery restrictions in Victoria, as well as a planned emergence from the current emergency circumstance confronting hospital patient care.
This call comes after strong and consistent advice we have received from both members of AMA Victoria, and also the broader Victorian community, concerned about the blanket restrictions on elective surgery in Victoria announced on 6 January 2022, including the cessation of category 2 and 3 surgery from this date, and the fact that there is no apparent end date in sight. This is coupled with the non-provision of compensation for those affected practitioners, whose businesses are suffering like so many other small to medium businesses in Victoria.
For more on this issue, read a letter from the President of AMA Victoria, Dr Roderick McRae here.

General Practice: access to rapid antigen tests
We have recently contacted the Victorian Government regarding the current difficulties being faced by General Practitioners (GPs) in Victoria in accessing rapid antigen tests (RATs).
Whilst acknowledging that the Federal Government has been 'asleep at the wheel' related to this imperative service delivery, we have put to the Victorian Government that, in distributing RATs in its possession, we support the position of the Federal AMA that health care workers, including GPs and their staff, need urgent priority access to RATs in order to keep working and providing health care to the public. This must be in advance of other legitimate claimants, including any supply chain to business at large, and education sites.
In making this demand, we conveyed to the Government that the present situation is placing additional pressure on our GPs who are already doing so much to help with the pandemic response – administering vaccines and caring for COVID-positive patients, all on top of their regular workload. To this end, we have requested to meet with the Government to discuss how they might be better supported during this difficult time.

Paediatric Nutrition Education: Royal Children's Hospital Melbourne Symposium
General Practitioners play a key role in monitoring children's growth and development and supporting families. With so many areas to address, keeping up to date and ensuring practice is evidence-based can be challenging. The Royal Children's Hospital Melbourne has put together a one day paediatric nutrition program targeted toward general practitioners. RCH are due to hold this online on 9 February 2022 and registration has now opened.
Access the Royal Children's Hospital Paediatric Nutrition Education Day flyer here and download the GP Education Day registration form here.

Provider Insights project- WorkSafe Victoria
WorkSafe is conducting a research project to improve the quality of care and treatment pathways for injured workers. The research project is an opportunity for treating healthcare providers (THPs) to provide valuable insights and feedback regarding treatment and recovery pathways for patients recovering from workplace injuries.
Commencing in January 2022, the research includes two parts:
A short 10-minute survey to learn more about the experience of healthcare providers treating injured workers
An optional follow up qualitative interview for participants who are willing to participate
The survey will be open from mid-January for 2 - 4 weeks. It will be conducted by an independent research agency and all responses will remain confidential.
Feedback will help provide valuable insight for the future design of systems and support channels and will assist WorkSafe to understand how to better support medical practitioners and improve the quality of care for injured workers.
Click here to register your interest to participate in this research.

Tags