Communications and Advocacy update: 24 March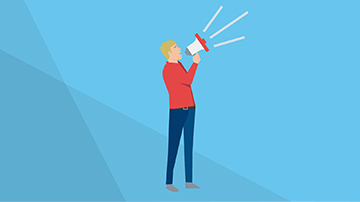 24 March 2022
Here's an update on a few of the issues AMA Victoria is working on for members, including:
Payroll tax and medical practices
TAC research grants available for Value-based Healthcare projects.

Payroll tax and medical practices
Members may be aware of recent developments regarding payroll tax and medical practices: Doctorportal Learning - Payroll Tax in Medical Practices | dplearning.com.au.
We have written to the Victorian Government to express our significant concern in this regard, noting that following the 2019/2020 bushfires and the COVID-19 pandemic, the potential imposition of payroll tax is a further blow for medical practices and has the potential to place General Practitioners and other specialist practices in danger of being forced to close.
AMA Victoria's concerns commenced following the Optical Superstore decision of the Court of Appeal in Victoria: Commissioner of State Revenue v The Optical Superstore Pty Ltd [2019] VSCA 197 (12 September 2019) | austlii.edu.au.
Standard procedure for many medical practices is for a practice to manage money by receiving payment on behalf of doctors and later distributing it to them. However, Optical Superstore, in relation to a similar business model, demanded that payroll tax be applied to money before it is distributed to individual optometrists, despite the fact that the money was only being held on their behalf.
In our letter to the Victorian Government, we noted that the standard business procedures caught by Optical Superstore are incredibly common throughout Victoria and are now essentially the standard for how medical care is supported outside hospitals, and that this decision, if brought to bear on medical practices' business models, may threaten the viability of many practices in the best of times due to the increased tax burden it places on them, but that the tail end of the COVID-19 pandemic is an especially poor time for this.
We also conveyed to the Government that medical practitioners, like the rest of the population, are struggling with their own mental health and physical health concerns and that the additional burden of a payroll tax liability that until now has not been levied upon those operating under the procedures caught by Optical Superstore is unfair and unreasonable in the circumstances. Furthermore, we noted that imposing payroll tax in this manner would necessitate many general practices abandoning bulk billing and charging gap fees to Victorian patients in order to remain a sustainable and viable business.
Accordingly, we have urged the Government to swiftly abandon retrospectively applied current payroll tax assessments on medical practices relying on the reasoning in Optical Superstore, and to reform payroll tax law in this state to prevent this from happening further.
In addition to our political advocacy, we are working closely with our financial services partner, the Bongiorno Group, to develop alternative models for practices to ensure that they avoid falling afoul of mistargeted laws.
We will keep members informed of the latest developments in this area.

TAC research grants available for Value-based Healthcare projects
The TAC is giving health providers the opportunity to apply for up to $150,000 to fund innovative projects that incorporate the principles of Value-based Healthcare (VBHC) to support patients injured in a transport accident.
In the TAC's telling, value-based Healthcare (VBHC) is an approach that involves patients more in their treatment options, helping them achieve the outcomes that matter most to them through efficient, cost-effective and high-quality care.
As outlined in its TAC 2025 Strategy, the TAC looks forward to working with its clients and providers to develop its approach to VBHC. The VBHC grants are the start of this process to encourage health providers to learn more about VBHC in practice and help to build evidence for its use.
Visit the TAC website for details. Members can check their eligibility and read the grant guidelines and application questions in preparation for submitting their application. Applications can be submitted online between 19 April and 31 May 2022.
A webinar on the application's evaluation methodology will be held on Wednesday 27 April at 12:30pm. Contact research@tac.vic.gov.au to register or for assistance with your grant application.

Tags