Communications and advocacy update: 26 May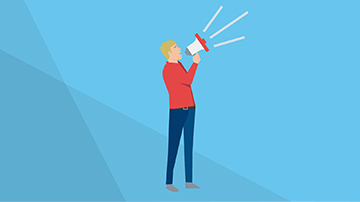 26 May 2022
Here's an update on a few of the issues AMA Victoria is working on for members, including:
AMA Victoria support for Health Legislation Amendment (Information Sharing) Bill
Updated ventilation resources
Updated driver medical standards from 22 June 2022.

AMA Victoria support for Health Legislation Amendment (Information Sharing) Bill
We have recently written to Victorian crossbench MPs expressing our support for the Health Legislation Amendment (Information Sharing) Bill, currently being debated in the Victorian Legislative Council- and opposing any attempts to amend the Bill by allowing patients to "opt-out" of the system.
For background on the legislation, please see: #240 Feedback wanted: Health information sharing legislation (amavic.com.au)
As we noted to crossbench MPs, in expressing our support for the Bill as currently drafted, we are in no way diminishing privacy concerns, particularly for mental health and reproductive health records. But we do need to acknowledge the current circumstances as comparator; it is a reality that patients' health information is already stored in hackable databases or manila folders by individual health services, and data in the proposed model would be ring-fenced with the strictest of protections.
As currently drafted, it is our belief that the Bill will greatly improve the ability to connect health information across our public healthcare system, which will reduce the burden on patients having to remember their past medical history. This will allow clinicians to start treatment sooner. It will reduce the number of unnecessary tests and investigations and reduce the risk of medication errors. Indeed, in an emergency department in the early hours of the morning- by ensuring that medical teams quickly learn what conditions and medications their patient has- it could be lifesaving.
It is also an unfortunate reality that many chronically ill patients present unconscious after an acute myocardial infarction or cerebrovascular accident, where time is of the essence, including access to advanced care directives. Thus, in this most profound situation of individual rights, the proposed Bill better facilitates the patient's wishes being carried out than the status quo.
We concluded our letter by acknowledging the potential risks of the Bill, but re-stating our conviction that these are overstated, and that the net benefit to the community at large and individual patients significantly outweighs any potential risks.

Updated ventilation resources
The Victorian Department of Health's Primary and Community Health Team has published updated ventilation resources, current as of Friday 20 May 2022.
What's changed?
Removed sections relating to Gym equipment and Spirometry
Combined advice relating to use of fans into a single section
Advice on group singing, musical instruments, breath testing, air conditioning, hair and hand dryers updated.
These updated resources can be found at: COVID-19 transmission from air-circulating, wind-blowing devices and activities | health.vic.gov.au.
For broader infection control guidelines can be found here: Infection prevention control resources - COVID-19 | health.vic.gov.au

Updated driver medical standards from 22 June 2022
The national driver medical standards- Assessing Fitness to Drive- have been updated by the National Transport Commission and approved by Infrastructure and Transport Ministers.
The new 2022 edition will be effective from 22 June 2022 and will be accessible from the Austroads website from that date. All health assessments conducted for the purpose of establishing fitness to drive must be conducted according to the new edition from that date.
A summary of changes in the new edition is now available on the Austroads website to support health professionals in preparing for the 22 June release date.
Health professionals with any enquiries about how the new standards may affect them and their patients should contact medicalreview@roads.vic.gov.au.
Further information will be provided to members in advance of 22 June.

Tags