Communications and advocacy update: 27 January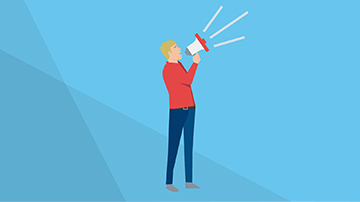 27 January 2022
Here's an update on a few of the issues AMA Victoria is working on for members, including:
Media and advocacy highlights
Workplace culture issues at Goulburn Valley Health
New training modules on end of life law for doctors

Media and advocacy highlights
During the past week, AMA Victoria media and advocacy has included:
calls for a plan on elective surgery
support for Code Brown declaration in hospitals
calls for greater government support of general practice.
An indicative snapshot of recent appearances below.

Elective Surgery
In an interview with The Age, AMA Victoria Board Member, Dr Jill Tomlinson, stated that "[w]ith nursing staff being redeployed across the health system, there will be times where even category one elective surgery is impacted by staffing and delayed or deferred as a result of that…even though we know that hospitals will do their absolute utmost to ensure that category one patients are treated within that 30 days".
Dr Tomlinson, in an interview in the Channel 9 press, has called on the Victorian government to set out a road map for the resumption of elective surgery.
Dr Tomlinson also appeared on 7 News and reiterated Victorian doctors' calls for the Government to reveal a plan to re-start elective surgery.

Code Brown declaration
AMA Victoria President, Dr Roderick McRae appeared on ABC News stating that the Government's declaration of Code Brown is a "fair indication" of how severe the situation is.
On Triple M, Dr McRae noted that doctors have been calling for a "code brown" for weeks. "This is an accurate reflection and an appropriate response in these extraordinary circumstances because the health system is in much greater stress than has been publicised," Dr McRae said. "It is important that the community understands just how serious it is."
To the Channel 9 press, Dr McRae stated that "the senior and junior medical staff have been reallocated and the general practitioner workforce is being pummeled and under-resourced."

Calls for greater government support in general practice
Dr McRae commented to the ABC that AMA Victoria wants to see better funding for primary carers. "The ability for the general practices in those areas to attract practitioners has become compromised."

Workplace culture issues at Goulburn Valley Health
We have recently written to the Victorian Department of Health to raise serious concerns about ongoing workplace culture issues at Goulburn Valley (GV) Health, and to urge for their expeditious resolution.
Over the years, AMA Victoria members have often contacted us to report mistreatment, including, by members of the senior executive team at the health service. The last 12 months has seen a rapid escalation in the number of calls and disputes being brough to our attention. An alarming number of practitioners have been the subject of disputes arising from management action and have departed GV Health on poor terms. Despite requests for action by AMA Victoria to the health service, it appears that it is doing nothing to improve the situation.
In our letter, we noted that in the context of the ongoing COVID-19 pandemic, the loss of staff and instability places more stress on a health service providing care to a culturally diverse community with a significant indigenous population and presents an unacceptable risk to a vulnerable community.
Members employed by GV Health (or indeed any health service) experiencing these issues are urged to contact our Workplace Relations team at amavic@amavic.com.au or on (03) 9280 8722.

New training modules on end of life law for doctors
End of Life Law for Clinicians (ELLC) has released a new online training module about voluntary assisted dying and the law.
The new module is designed for medical practitioners, nurses, allied and other health professionals, and medical students. It explores, amongst other topics:
VAD laws in Victoria
the role different health professionals may play in relation to VAD, and
whether health professionals and institutions have to provide VAD.
ELLC is funded by the Australian Government Department of Health. It has been developed by the Australian Centre for Health Law Research, Queensland University of Technology (QUT) in partnership with the Faculty of Health, QUT.
The module can be accessed for free at the ELLC online training portal.

Tags