Communications and Advocacy update: 3 March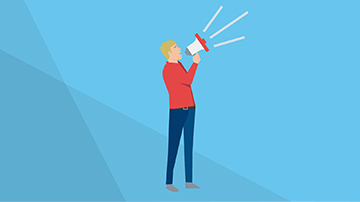 3 March 2022
Here's an update on a few of the issues AMA Victoria is working on for members, including:
Duty of Candour amendments passed
WorkSafe Victoria updates
World Hearing Day

Duty of Candour amendments passed
Australian-first Duty of Candour requirements were passed by the Victorian Parliament on 24 February 2022.
From November 2022, public and private hospitals will need to:
apologise to any person seriously harmed while receiving care.
explain what went wrong.
describe what action will be taken and improvements put in place.
It has consistently been AMA Victoria's view that, whilst we support open disclosure and the introduction of duty of candour laws in principle, there must be appropriate assurances and safeguards in place for clinicians to ensure that they are not used as a scapegoat(s) for systemic errors. We also believe that it is essential that effective and efficient training is provided to ensure that the duty is discharged appropriately.
Importantly, amendments to the Health Services Act 1988 which introduce the candour requirements also introduce legal protections around health service apologies and clinical incident reviews, building on existing requirements under the Australian Open Disclosure Framework. And we have been informed that Safer Care Victoria are "developing guidelines, training and resources" to help health services implement the changes, and to monitor compliance.
Further reading:

WorkSafe Victoria updates
WorkSafe Victoria Clinical Hotline
Staffed by members of WorkSafe's Clinical Panel, the Clinical Hotline is a pilot telephone service for treating healthcare providers to call for clinical advice and brainstorming about the treatment of injured workers. Providers have the option to directly access WorkSafe's hotline clinicians by phone. This could be for a number of reasons, including peer-to-peer discussion on treatment pathways, or to brainstorm a particular injury and evidence-based treatment.
Providers can call 03 4243 6950 to speak with a member of the Clinical Panel.
The Hotline will remain available up until 30 June 2022, and further communication will be provided prior to this date.
Further reading:
Better Access to Mental Health Occupational Therapy Services and Hand Therapy Services
WorkSafe Victoria now supports the provision of Better Access to Mental Health (BAMH) occupational therapy services and hand therapy services to its injured workers.
BAMH occupational therapists have specific experience in evidence-based management of a range of mental health conditions. They focus on the functional impact of psychological injuries and develop practical interventions that support a return to suitable employment.
Accredited hand therapists are occupational therapists or physiotherapists with specific experience in treating hand and upper limb injury or illness. They can play an important role in recovery from trauma, peripheral neuropathy, tendinopathy, surgery, scarring, burns, and chronic pain.
GPs are encouraged to refer their patients to either of these services if they believe their patients may benefit.
Further reading:
World Hearing Day
Today is World Hearing Day.
World Hearing Day is held on 3 March each year to raise awareness on how to prevent deafness and hearing loss, and to promote ear and hearing care across the world.
This year's theme is "To hear for life, listen with care".
Through this theme, World Hearing Day focuses on the importance of safe listening as a means of maintaining good hearing throughout our lives.
The key messages in 2022 are:
It is possible to have good hearing across the life course through ear and hearing care.
Many common causes of hearing loss can be prevented, including hearing loss caused by exposure to loud sounds.
'Safe listening' can mitigate the risk of hearing loss associated with recreational sound exposure.
Governments, industry partners and civil society should raise awareness for and implement evidence-based standards that promote safe listening.
Further reading:
Tags