Communications and advocacy update: 6 October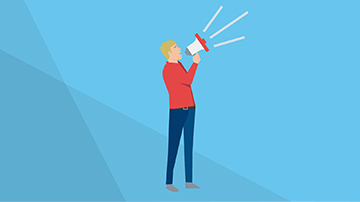 6 October 2022
Here's an update on a few of the issues AMA Victoria is working on for members, including:
Victorian Eating Disorders Strategy
COVID Positive Pathways - Program changes
Publication of the TAC Medicinal Cannabis sub-policy.

Victorian Eating Disorders Strategy
The Victorian Department of Health has announced that it is developing a new Eating Disorders Strategy to guide the care of people with or at risk of developing eating disorders in Victoria. AMA Victoria has been involved in significant political advocacy on this issue up to a Ministerial level, and we welcome this announcement.
The Strategy focuses on health promotion, prevention, early intervention, and treatment of Victorians with or at risk of developing eating disorders. It particularly identifies priority groups for support as individuals and community groups who are disproportionately affected by eating disorders. It also aims to support families, carers, and other supporters.
Overall, the strategy aims to create a more systemic and coordinated response to the care of people with eating disorders.
If you would like to be involved in the development of our submission in response to the Strategy, please contact Senior Policy Adviser, Lewis Horton, at LewisH@amavic.com.au.
Noting that the Strategy is not due for release until June 2023, we will continue to advocate for improved access to care and support for people with eating disorders and their loved ones in the interim.

COVID Positive Pathways - Program changes
Please see updated information provided by the Victorian Department of Health's COVID Positive Pathways team:
The COVID Positive Pathways model is changing. From 30 September 2022, it will focus on supporting those who experience barriers to accessing care or need support to recover; and connecting the rest of the population with usual care.
Health Service Partnerships (HSPs) across Victoria will implement a community focussed COVID Positive Pathways service model to support local access to COVID care and supports for Victorians.
The community model recognises that most Victorians will access COVID care locally through their general practice or General Practice Respiratory Clinics (GPRC) if they need it. HSPs will play an important role to support integration and escalation pathways between health services and primary care. Victorians can contact the National Coronavirus Helpline (1800 020 080) if they need clinical advice or help to access care from a GP or GP Respiratory Clinic.
The model also prioritises people who experience greater challenges to access primary care, focussing on:
Aboriginal and Torres Strait Islander people
People aged 80 years and older
People living with disability, or carers of people living with disability
People needing help to recover at home, including CALD people, disadvantaged, unstable accommodation or homeless, and unsafe at home
People of refugee or asylum seeker status
People living in rural isolated communities.
For more information about the changes: health.vic.gov.au/covid-19-positive-pathways-resources.
Information about the COVID Positive Pathways for the general public is available at coronavirus.vic.gov.au/covid-positive-pathways.

Publication of the TAC Medicinal Cannabis sub-policy
The TAC would like to bring to members' attention that it has published a 'Medicinal Cannabis for the treatment of Chronic Non Cancer Pain (CNCP)' sub-policy under the TAC's existing 'New, Emerging and Non-Established Treatments and Services (NeNETS) Policy'.
This new sub-policy details the circumstances under which the TAC will consider funding medicinal cannabis for CNCP, as well as the process to request funding. The policy also requires completion of the Medicinal Cannabis Request form at the very outset to provide necessary information for the TAC to respond to the request.
For more information:
Tags