Healthy workplaces are more important than ever during stressful times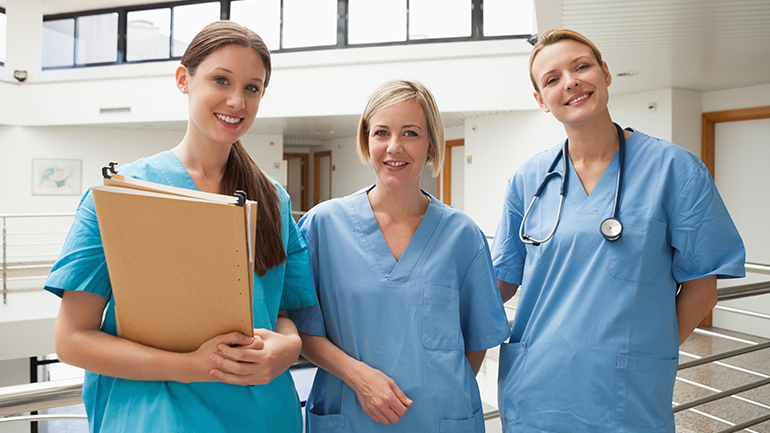 17 August 2022
As pressure on the Victorian healthcare system continues, we need healthy workplaces which support doctors and other healthcare workers more than ever. Key features of healthy workplaces include not just physical attributes but also psychological and cultural characteristics. Everyone has the right to feel safe at work including both physical and psychological safety. The wellbeing of all workers who care for patients will enhance patient care and ensure the best possible outcomes for patients as well as increasing efficiency. Workplaces which are not healthy have a high turnover of employees. This is disruptive to the services provided due to a lack of continuity of care because of the loss of knowledge and expertise and a lack of familiarity with systems and protocols.
In July 2022 SafeWork Australia published the Model Code of Practice: Managing psychosocial hazards at work.
The common psychosocial hazards they list include:
Job demands
Low job control
Poor support
Lack of role clarity
Poor organisational change management
Inadequate reward and recognition
Poor organisational justice
Traumatic events or material
Remote or isolated work
Poor physical environment
Violence and aggression
Bullying
Harassment including sexual harassment
Conflict or poor workplace relationships and interactions
Beyond Blue in their Heads Up resources list nine attributes of a healthy workplace
Prioritising mental health
Trusting fair and respectful culture
Open and honest leadership
Good job design
Workload management
Employee development
Inclusion and influence
Work/life balance
Mental health support
Healthcare workplaces are often unpredictable and have an inherent stress level due to the nature of the presentations. Nobody plans to be unwell or injured and most people would prefer not to be in the hospital or clinic. Patients who are in pain or feeling unwell can be disruptive and have difficult behaviour. Even planned elective surgery can be disrupted if a patient becomes unstable or an emergency interrupts a planned theatre list. Hence effort is required to ensure that doctors and other healthcare workers are well supported by systems and a culture of kindness and compassion. Some features of a healthy workplace for doctors and other healthcare workers are described below.

Sustainable workload
In a healthcare environment, there is minimal control over the number and type of presentations, however, ultimately this will be managed through appointment schedules, the number of beds available and the capacity of a clinic or emergency department including the number of clinicians on duty. However, in times of high demand teamwork is essential with good communication, clear lines of command and support for less experienced staff. The workload must be distributed equitably and everyone should be able to take appropriate breaks during their shift. If breaks are not taken there is a risk of exhaustion which can result in poor levels of care with mistakes being made which may harm patients.
It is also important to have good communication with patients waiting to be treated to ensure they are aware why there is a delay and what alternate options they have to seek care.
In times of peak demand, if doctors and healthcare workers feel supported by their team they will feel less stressed and they will have a sense of accomplishment at the end of a busy shift.

Fairness, respect and civility
Behaviour, words and actions in a workplace influence the whole team. When we treat each other respectfully and speak in a civil manner this sets a positive tone and everyone feels safe to speak up and raise concerns. Being able to raise concerns safely is essential in healthcare as it empowers the team to share any patient safety issues and to speak up if an error is identified. Consultation and inclusion in decision making motivates collaborative team effort. Good communication includes listening attentively and considering all ideas. Transparent and fair decisions ensure that everyone understands the rationale for the decision which increases the likelihood of a decision being accepted. In addition, the team is more likely to be able to predict the outcome for other similar situations. This creates a sense of safety and security.

Recognition and reward
Recognition includes colleagues saying things like well done, great job and thank you; plus patients who express appreciation for their care and recognise the efforts of healthcare workers. When staff openly show appreciation to each other in a healthcare environment, this sets a tone which will be followed by patients and their families.
Financial reward should appropriately recognise skills and expertise as well as hours worked. In a healthy workplace overtime is paid without question as staff are trusted to only work overtime when it is necessary for patient care. Other important factors include being paid correctly and in a timely manner. In addition, being able to take personal leave when it is needed and being able to take recreation leave at your chosen time are important workplace entitlements.

Clear values and meaningful work
The motivation to be a doctor or healthcare worker is usually altruistic and based on a desire to help others. Being able to focus on clinical work and especially patient care motivates most doctors. Having systems in place which minimise the time required for administrative tasks makes work more meaningful and satisfying. Healthcare workers can experience moral distress if they are prevented from providing the level of care they believe is appropriate. In a healthy workplace the resources and support services available will allow doctors and other healthcare workers to provide a level of care which meets their values.
There are many factors which contribute to a healthy workplace. Those leading healthcare workplaces need to pay attention to ensure that doctors and other healthcare workers feel safe and valued and can perform their role of providing care to patients unhindered and working as effective teams. The outcome for patients will be much better, work will be undertaken more efficiently and the performance and reputation of the hospital or clinic will improve when the workplace is healthy with a safe culture. This is especially important when healthcare is under pressure.

Kay Dunkley
AMA Victoria doctor wellbeing and mentoring

Further reading