Image-based prescribing arrangements to cease 31 March 2022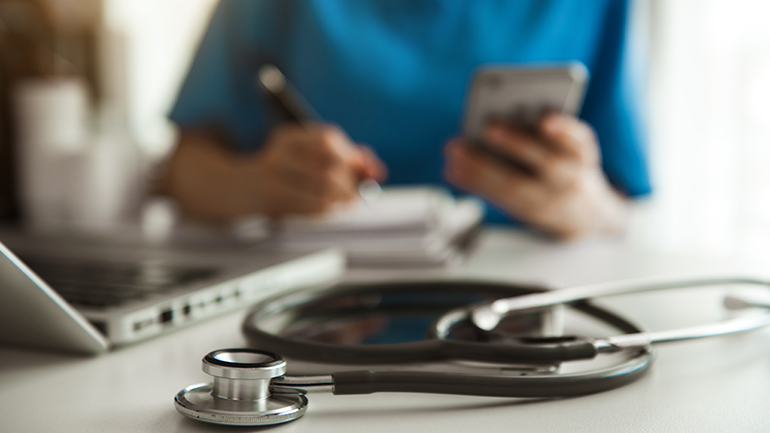 24 March 2022
Note: At the outset, we draw a distinction between image-based prescribing (digital images of paper prescriptions) and electronic prescribing/ePrescribing (prescribing facilitated through practice software utilising a token or Active Script List system - Electronic prescriptions for prescribers | digitalhealth.gov.au).

PBS funding for the former, image-based prescribing, will cease for private practices on 31 March 2022. The Commonwealth Department of Health has announced that such funding will be extended for hospitals only until 31 March 2023.
Through the Federal AMA Digital Health Subcommittee (Chaired by AMA Victoria Vice President, Dr Jill Tomlinson) AMA Victoria had pushed strongly for a further extension, and originally requested a six-month extension in December 2021. Unfortunately, this has been refused.
At the Victorian level, AMA Victoria had been successful in convincing the Victorian Department of Health to extend the relevant public health emergency order (PHEO#4) enabling use of digital images of paper prescriptions until 30 June 2022. However, without concomitant PBS funding, a Victoria PHEO that is broader than the Commonwealth funding is unlikely to benefit patients in most instances due to the costs it would place on them in the absence of a PBS subsidy. Thus, the Department is likely to amend PHEO#4 to restrict image-based prescribing (details of such amendments subject to the finalisation of the revised Commonwealth legal instrument that proposes to reduce PBS funding for medicines supplied on a digital image of a prescription).
We understand the implications of this change for some practitioners, particularly those that have pivoted to the use of telehealth.
As we have previously communicated to government when these arrangements were due to lapse last year:
non-Medicare card holders are not eligible for ePrescriptions
not all practice software provides for ePrescribing
not all practitioners ePrescribe or can ePrescribe
ceasing these arrangements disproportionally impacts the elderly and disadvantaged
ceasing these arrangements would lead to an undue administrative burden on medical practitioners.
However, we must adapt to the new reality, and for those practices utilising telehealth without ePrescribing capability, it's a case of reverting to pre-pandemic practices. Rather than emailing an image of a handwritten prescription to a pharmacy in Victoria and have them dispense prescription medication to a patient, practices will have to mail all prescriptions to the pharmacy from 31 March 2022. The fact that one can no longer purposefully rely on Australia Post to deliver a script within 14 days and that there are time sensitive elements at play (for example, in the context of mental health) is an unfortunate reality not lost on AMA Victoria, and one that we have communicated to government.
AMA Victoria encourages members to contact the Commonwealth Department of Health - ePrescribing@health.gov.au - to express their views. Furthermore, where relevant, we urge members to contact their software provider and ask why the thousands of dollars a year that they pay hasn't translated to their provider managing to implement ePrescribing. We are also open to members providing us with case examples of how this change will impact them, so that we can continue our advocacy. These can be emailed to Senior Policy Adviser, Lewis Horton, at LewisH@amavic.com.au.
Finally, we advise our private practice (including GP) members to check the Australian Digital Health Agency's ePrescribing conformance registry, because if their practice software is not listed there then their software is not conformant with ePrescribing and members will have to resume mailing all prescriptions to the pharmacy if the patient doesn't take it there.

Tags