Inspirational women who were trailblazers in medicine in Victoria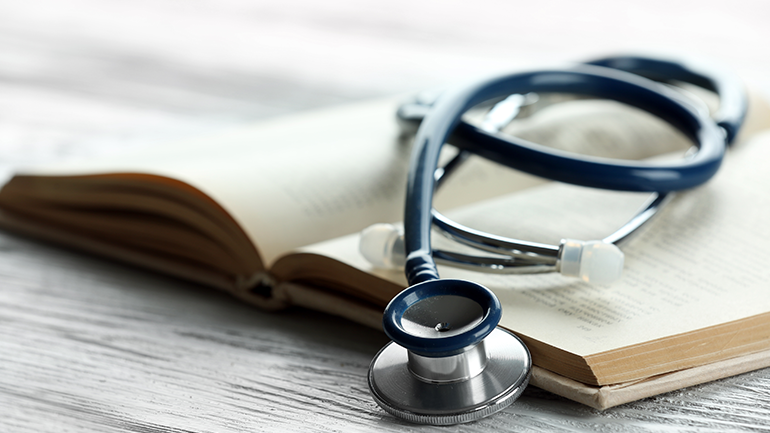 9 March 2022
Imagine a gender equal world. A world free of bias, stereotypes, and discrimination. A world that is diverse, equitable, and inclusive. A world where difference is valued and celebrated. Together we can forge women's equality. Collectively we can all #BreakTheBias.
Individually, we're all responsible for our own thoughts and actions - all day, every day. We can break the bias in our communities. We can break the bias in our workplaces. We can break the bias in our schools, colleges and universities. Together, we can all break the bias - on International Women's Day and beyond.

The theme of this year's International Women's Day was #BreakTheBias. It is interesting to look back at past female trailblazers in medicine and consider the challenges they faced in pursuing their medical career and be inspired by their achievements.
Melbourne University first opened its doors to seven female medical students in 1887.
Lilian Alexander and Helen Sexton initially sought out like-minded women in a letter to the Age, which was published in January 1887, and were joined by Clara Stone, Margaret Whyte, Grace Vale and Elizabeth and Annie O'Hara. These women went on to establish the Victorian Medical Women's Society and the Queen Victoria Hospital in 1896 under the leadership of Dr Constance Stone. Dr Stone was the first woman to register as a doctor in Victoria in 1890, after undertaking her medical education in Canada. Queen Victoria Hospital was the first hospital established in Australia for the care of women that was managed and staffed by women.
Another outstanding woman in medicine was Dr Mary De Garis. After winning honours in her medical degree, in 1907 she became the second woman to be awarded a Doctorate of Medicine. In 1908 to 1909, Dr De Garis headed to Muttaburra in central Queensland and then Tibooburrra, the most isolated town in New South Wales from 1911 to 1915. Displaying extraordinary determination, courage and a sense of adventure, she departed for Europe during World War 1 to join the 4th Serbian unit of Dr Elise Inglis' Scottish Women's Hospital operating in Ostrovo, Macedonia. Dr De Garis was subsequently awarded the Serbian Order of St Sava as well as British medals for her extraordinary contribution in a place of peril and medical urgency.
Dr Gwen Wisewould, like many women doctors in the first half of the 20th Century, found it very difficult to establish a financially viable medical practice in Melbourne. Women doctors were unconventional at the time. Dr Wisewould owned a motorbike, drove a car, and wore trousers and a greatcoat. In September 1938, she established a practice in Trentham and for the next 34 years provided medical services to the local community at any time - day or night. Her funeral was attended by more than 1000 people, most of whom she had cared for as the town's only doctor.
There is a whole book of these stories in the reference below. Many of these female doctors established services to meet the needs of women, children and babies. Well-known paediatrician, Dr (Dame) Kate Campbell and Dr Scantlebury Brown had studied together for their MDs in 1924 but were both unable to break into the field of paediatrics through the conventional method of hospital consultancy and private practice. However, they both made significant contributions to the heath of babies and children. In 1929, Dr Campbell was appointed as the first lecturer in neonatal paediatrics at the University of Melbourne and held that position until 1965. In 1964, she shared the first Encyclopaedia Britannica Award for Medicine for her discovery of the relationship between blindness in premature babies and the overuse of oxygen.
In 1967, Dr Gytha Betheras established the first family planning clinic with the Brotherhood of St Laurence for low-income families. In 1971, she was invited to set up a family planning clinic at The Royal Women's Hospital, provided the doctors were willing to work unpaid. She and colleagues, who were all women, considered the work important enough to do this on a voluntary basis, enabled by the support of their partners.
These past women in medicine strove hard to overcome bias and prejudice. The hurdles they encountered were greater than those faced by their male colleagues. They also sought to ensure that the health needs of women and children, especially those who could not easily access treatment, were met. They often sacrificed living in metropolitan areas and the income that went with it, and had to make their own way despite high levels of academic achievement.
If these medical women were here today, it is likely that they would be continuing to #BreakTheBias. It is probable that they would be standing beside Brittany Higgins, Grace Tame, Julia Banks, Christine Holgate, Chantel Contos, Wendy McCarthy, Lucy Hughes Turnbull, Madison de Rozario, Michele O'Neil, Larissa Behrendt, Yasmin Poole and Georgie Dent to support the end of injustice and inequity for women in our country and demanding #SafetyRespectEquity.
Kay Dunkley
AMA Victoria Coordinator of Doctor Wellbeing
Resources