Leadership Insight #5 – 2022: Leading exhausted teams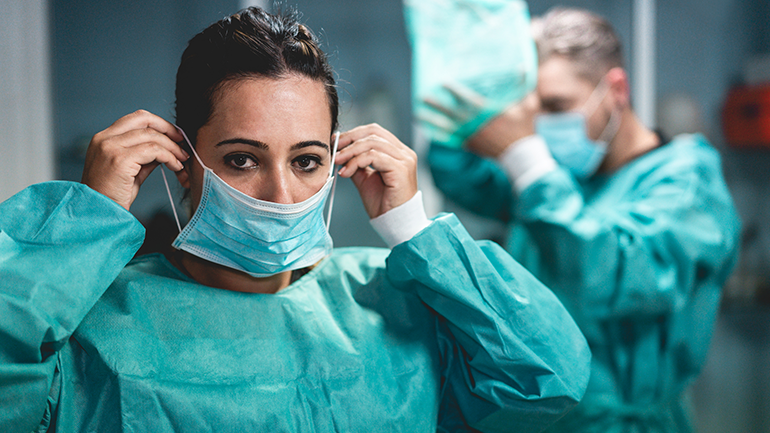 7 April 2022
Everyone we are talking to in the leadership and professional coaching service at the moment is speaking about exhaustion. So, the article I read last week titled "Leading an exhausted workforce" resonated. The article's opening sentence was "Everyone is exhausted". It feels true.
So, what is useful in terms of skills and behaviours for facing these next few months when we're already depleted? If another surge is coming, what can help us work through with these shared levels of exhaustion? Some of what I'm going to review here have been discussed in previous leadership insights – and you can view the series here. In this article I focus in on some smaller, everyday actions, that can help you lead exhausted teams. I will also connect it to recent research on exhaustion and loneliness.
Taking leadership is about being clear on our role and purpose, about containing and organising collaborative work, and containing anxiety so people don't get overwhelmed. Here is what some of these tasks can look like in everyday workplace behaviours.
Recognise the exhaustion – it helps to name it and talk about it. It is not weakness to acknowledge exhaustion. Because it is real, and to not acknowledge it is to pretend at some level, and to maintain an assumption that it's weak and not good enough, which adds to stress and anxiety which we know is harmful. So, in taking up your role – as a doctor and as a leader in and of teams – it is containing to acknowledge your exhaustion, and other emotions in a way that is human, without overwhelming others or adding to anxiety. We can do this by clearly naming what we're going through and allowing others to bring their experience too. This can be a couple of minutes at the start of the day; providing a way to connect and become present, before getting into the tasks of the day.

Recognise what has been done before, and the good and helpful things that have been achieved. In talking about exhaustion, many clients then reflect on how much their teams have achieved these past two years. And are still almost incredulous at the changes, innovations and new processes that are in place and work well. It is helpful to remind people of all that has been achieved – recognising this in the same way as we give each other positive feedback, to recognise and motivate, not to hide the challenges.

Contain the scope of the work. I have written before on the leadership work in containing others' anxiety. This remains important. As you and your teams face another possible surge, or another challenge this year, we can guard our depleted energy by narrowing our scope where possible, and focussing our attention on today, and tomorrow. What are the priorities? Who can do what? Big plans, big ideas are for later.

Build stronger connections at work (Tasks 1-3 support you to do this). There is a last important point about the importance of sharing and connecting when we're exhausted. Research [2] underscores the relationship between exhaustion and burnout and loneliness. They are strongly correlated: exhausted people feel lonelier. And both exhaustion and loneliness take a toll on our health. So it helps to make time to connect with others. The quick coffee, text, email, walk to the car – all these little things matter. It takes intention and effort, yes – but it's worth it.
So as you go about the leadership work of recognising and acknowledging your exhaustion, sharing it with others (without overwhelming others through over-doing it), and going over concrete plans for the tasks of the day and week, this is the leadership work you are also doing: Building a socially and emotionally connected and supported workforce, bolstered by this shared humanity and endeavour to work well and be good enough for what comes next.
Dr Anna Clark (PhD)
AMAV Leadership development consultant, coach & educator
Dr Anna Clark is AMAVs Leadership consultant, coach and educator, currently offering individual coaching for doctors and directing the AMA's professional development programs in leadership, the Emerging Leader Program and Middle Leader Program.

References and resources
Tags