Leadership insight #14 / 2022: The power of the 'check-in' - An essential leadership skill at any career stage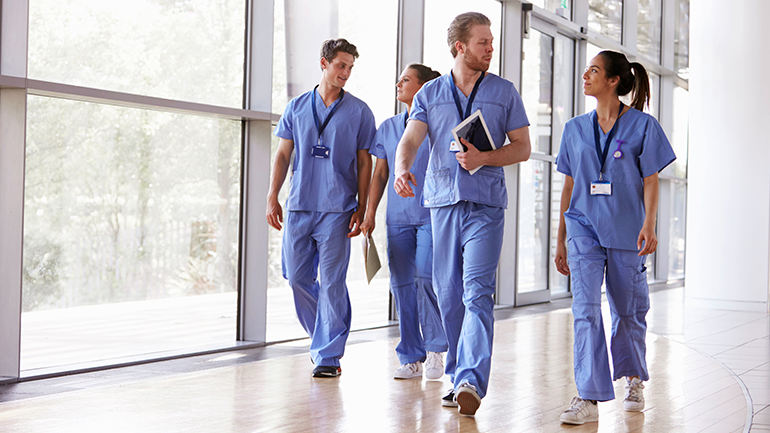 18 August 2022
There are many benefits to the 'check-in'. It's the starting point for strong relationships and good conversations – including those difficult conversations, feedback conversations and performance reviews.
So, what's a 'check-in'?
Simply put it's the act of stopping and asking someone how they're going. But most importantly its listening to what comes next. It's simple, but it can be so challenging in the context of overwhelming workloads and time stress.
This short article provides some insights into why it's important and some practical tips on how to think and plan strategically to check-in on your team and or colleagues across the week, month and year.
Many of us feel hesitant to check-in and ask how someone is doing. Many leaders I speak with worry that when they 'check-in' they will be asked for something they can't deliver on, or have to say no to. Therefore they often shy away from the opportunity, or intentionally avoid it. However, the power of the check-in is not in whether problems can be solved, or solutions can be generated on the spot. It's about relationship building – colleagues showing each other they care, they have them in mind, and – within the constraints of busy schedules – are interested and invested in them doing well and progressing in their career. Not checking in, is a missed opportunity. When leaders and managers care about you, and you can feel it, it helps you stay committed and connected at work.
The 'check-in' is simply how we start. It's a small conversational act that builds trust and it is a pre-cursor to deeper conversations – including resolving difficult issues, performance evaluation and reviews and supporting career development and progression. It can be very difficult to jump into big conversation with our teams and colleagues when we haven't had the smaller ones. And it's easier to bring up some challenging issues and give critical feedback when you have an existing relationship, and when you have already shown that you care about someone professionally.
Psychological safety research points to the power of good questions and the 'check-in' needs to include these too. Questions that are perceptive, caring and curious which may include:
How are things going for you at the moment?
How are you finding this new role?
Is there anything you'd like to talk to me about?
Start small and grow big. There is power in these small steps. They are the foundations of conversations and professional relationships that can then support the navigation of bigger, more challenging conversations that are done well and are productive.

Preparing for your check-ins
Just because check-ins are small and short, doesn't mean it's easy to find the time. many leaders I work with struggle with managing time and resources, and the idea of adding 'check-ins' with all their staff and team members can feel overwhelming. It's important to break this leadership task into realistic actions and take time for this preparation.
The steps you can take are as follows:
Who is in my team, who do I need to check in with? (e.g., 8 people)
How often am I able to check-in? This doesn't have to be fully planned, but you can hold in mind that checking in with two people per week, would mean you spoke with everyone personally each month.
Now have a think about when and how you'll do this. What is your preference for connecting? What are others preferences? For example, it may be face-to-face after a ward round or meeting, over the phoneat a suitable time, or via email. Everyone is different. Find a time that works for you and them – for example if there is a weekly team meeting, you could catch someone before or after. If you have a work at home day, you could call someone on the phone during a break.
Before you connect, hold this person in your mind for a minute – how do you think they're going? What do you know already that might be relevant to this check-in? Being fully present, just for 5 - 10 minutes, is a powerful way to build a strong relationship and find out important information.

Tips for good questions
For leaders and managers, Susan Peppercorn includes these questions
How would you like to grow within this organisation/department / practice?
Do you feel a sense of purpose in your job?
What do you need from me to do your best work?
What are we currently not doing as a department / organisation / practice that you feel we should do?
Do you have the opportunity to do what you do best every day?
For questions to ask your boss, Tomas Chamorro-Premuzic includes these:
What would you do if you were in my shoes?
How can I further develop my potential?
"What could I be doing better?"
Happy checking in!
Dr Anna Clark (PhD)
AMA Victoria Leadership consultant and coach
Dr Anna Clark is AMAVs Leadership consultant, coach and educator, currently offering individual coaching for doctors and directing the AMA's professional development programs in leadership, the Emerging Leader Program and Middle Leader Program.

References
Tags