Leave entitlements are important for your wellbeing as a doctor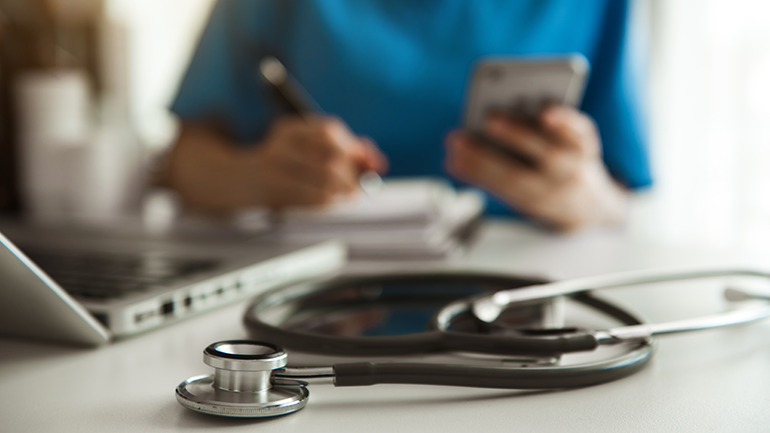 3 August 2022
Workplace leave entitlements are an important tool to assist you to maintain your wellbeing as a doctor. Accessing these entitlements and taking leave when you need to is essential to enable you to rest and relax, recover from illness, care for others, prepare for and sit exams and have a balance in your life. Leave entitlements are recognition that doctors are human and have a range of priorities in life outside of the workplace. Many healthcare professionals are experiencing burnout due to dealing with the ongoing challenges from the COVID-19 pandemic and subsequent workforce shortages. Using leave to rest and recover is more important than ever.
While some leave needs to be accessed at short notice, for example when you are unwell, planning for other leave such as for holidays is generally undertaken in advance. AMA Victoria often hears from members who are having trouble accessing annual leave at their preferred time. This becomes particularly problematic when leave is requested to coincide with a special event or for a specific purpose. While there are popular times of the year when limits on the number of staff on leave are necessary, timing of leave should be negotiable and your requests for specific times should be accommodated. It is in the interests of any employer that doctors are well rested and refreshed by taking regular annual leave. Good patient care is dependent on healthy and well doctors. AMA Victoria is aware that doctors resign when they have been refused requested leave. In the current climate of doctor shortages, it will be easier for an employer to work rosters around an annual leave request or bring in a locum to cover than to replace a doctor who has resigned.
Another issue that members raise with AMA Victoria is when hospitals require doctors to undertake additional night or weekend shifts to apparently "make-up" for those they will miss while on leave. This request is particularly stressful when a doctor is taking a longer period of leave such as parental leave. There are no formal requirements to undertake additional after hours shifts or on-call prior to a period of leave and this is entirely negotiable. If you are pregnant, you have a right to adjustment of duties to ensure a safe working environment and this does include adequate rest to ensure you remain healthy. Thus, as you prepare for parental leave, it is not appropriate to experience onerous rostering with extra shifts which are not safe or appropriate.
It is important to understand your leave entitlements and be able to negotiate leave to meet your needs. Staff in the Workplace Relations unit at AMA Victoria are available to all members to answer questions about leave and assist you if you are encountering difficulties accessing the leave you need. Do not rely on hearsay or social media when it comes to leave entitlements. Many myths are perpetuated when doctors do not seek expert advice.
A summary in layman's terms of the type of leave available to doctors follows. These descriptions do not replace individual advice for your specific circumstances and are not legal definitions. They have been prepared to broaden your knowledge of the various types of leave available. For more information, check the Enterprise Bargaining Agreement (EBA) or consult staff in the AMA Victoria Workplace Relations unit.
Annual leave is for holidays, rest and recreation. Single days can be taken as well as blocks of time. Your general annual entitlement is five weeks for a doctor that works any over time and four weeks for all other doctors. (This means most doctors receive five weeks). Leave can be taken that is agreed between the health service and the doctor, agreement cannot be unreasonably withheld. You must give at least six weeks' notice of your intention to take leave.

Personal leave includes sick leave and carer's leave and is usually taken at short notice to enable you to rest and recover from an illness or to care for someone who is dependent on you for care. Your general entitlements are 28 days per year which can be carried over every year. It is important that whenever you move health services, you get a "Certificate of Service" so that your new employer can credit any unused leave to your balance.

Examination leave is for the purpose of sitting examinations. Your general entitlement is to have at least three clear days (paid or unpaid) before the exam and the day of the exam. This leave is not study leave - it is used to make sure that you can attend an exam. You are entitled to eight days per year, these days can be used as you need but you must have three clear days as a minimum.

Conference leave is for the purpose of attending conferences related to your work. If a number of employees request leave for a particular conference, allocation may be given preferentially to those giving a presentation. Your general entitlement is at least one week per year, the health service can grant an additional two weeks of leave at their discretion.

Compassionate Leave is available for events such as the death of a close family member. Your general entitlement is two days per occasion, you can also apply for unpaid compassionate leave.

Domestic and Family Violence Leave has recently been introduced to allow those experiencing domestic and family violence time to attend medical appointments, seek legal and financial advice, as well as time to relocate and deal with practical matters relating to their personal situation.

The current Long Service Leave (LSL) entitlement is accrued by continuous service with an employer. It can usually be accessed after ten years of continuous service. As with Personal Leave, when moving between public hospitals in Victoria, it is important to obtain a certificate of service from each workplace and present it at your new hospital employer. Apart from parental leave and other approved leave, breaks in service of longer than five weeks will disallow continuous service. It is essential that you seek advice to clarify your entitlements. In general, the current entitlement is 26 weeks after 15 years continuous service, after 10 years LSL can be granted on a pro-rata basis. (NB: under the new enterprise agreement there will be significant changes which will see access to prorated LSL after seven years by 2024).
These leave entitlements do not apply if you are working in private practice or as a contractor. If you are self-employed, allowing yourself leave may impact on your income but is essential if you are to be successful as you need to be healthy and well. When you work in your own practice, treat yourself as if you were an employee by taking appropriate leave on a regular basis and when it is needed if you are unwell. If you become burnt out, your ability to practice will decline and may result in a major incident or complaints. If you are a specialist, you may experience a downturn in referrals if your reputation is tarnished because you are struggling with burnout. Remember to replenish yourself so that you can care for your patients.
General information about leave entitlements can be found on the website of the Fair Work Ombudsman.
You can access the Specialist EBA here.
You can access the Doctor in Training EBA here.
You can contact staff in the AMA Victoria Workplace Relations unit by telephone (03) 9280 8722 or email amavic@amavic.com.au. If you leave a message, let us know when the best time is to call back. An email response is also possible, but sometimes a discussion will raise other issues that need to be considered.

Grant Forsyth (Workplace Relations Director) and Kay Dunkley (Coordinator of Doctor Wellbeing)
AMA Victoria

Tags