Life Insurance in your superannuation… it may not be enough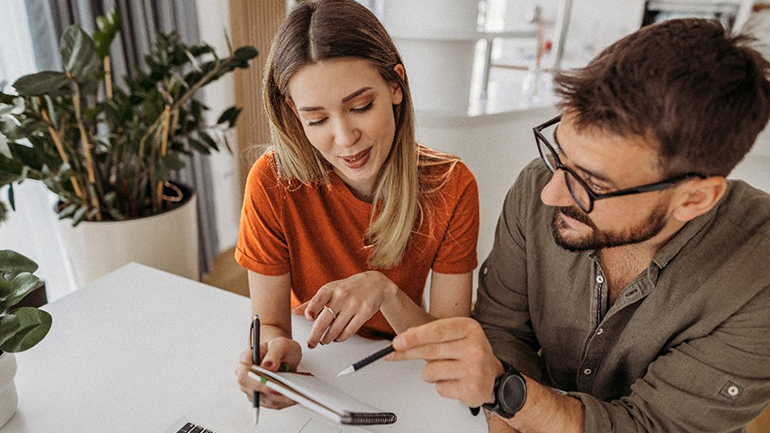 16 February 2023
Millions of Australians have life insurance within their super fund. This is sometimes known as 'group' or 'bulk' life insurance because super funds provide group cover – for their large member population – by buying in bulk. The Australian Government's regulatory body APRA (Australian Prudential Regulation Authority) state "almost 70 per cent of Australians who have life insurance, hold it through their superannuation."
Given that millions of working Australians are insured through super, it is surprising how many individuals:
don't check if their cover is adequate to meet their needs and lifestyle should life take a turn for the worse
don't know about the restrictions or limitations to the cover they hold; and
hold multiple life insurance policies (the ATO estimate four million people hold two or more accounts).
There are differences between life insurance though super, and life insurance you can attain from a life insurer outside of the superannuation environment. Here are some benefits and drawbacks to be aware of.

Some benefits of life insurance through your super
Premiums are paid directly from your super balance, which means you don't have to pay from your take-home income.
Super funds may be able to provide insurance premiums at a lower cost due to the bulk number of policies they purchase.
There may be tax benefits of contributions into your super which are employer super contributions (and in many instances, 'salary sacrifice' contributions) because such contributions up to a certain limit are taxed at a maximum rate of 15%, which is lower than the marginal tax rate on most people's income. Before making any taxation decisions you should discuss superannuation and salary contributions with a qualified tax professional.

Things to be aware of with life insurance through super
There are some possible drawbacks of life insurance through superannuation, including:
You may be underinsured. The Rice Warner 'Underinsurance in Australia 2020' report indicated there is an insurance gap between, how much cover many Australians have through super, and how much they may need. The report stated, "the median default cover of superannuation funds meets approximately 65% to 70% of basic level death cover needs for average households, but a much lower proportion for families with children." Keep in mind you may still be underinsured if you have cover outside of super (for example, you may have chosen a low sum insured), so it always pays to consider your changing needs over time.
Cover held may be inadequate. 'Bulk' or 'group' life insurance generally isn't able to be tailored for your individual family needs or life stages. With some types of life cover under super, unless selected otherwise, your cover may automatically reduce as you get older.
Because bulk or group insurance generally isn't underwritten for your own situation, it's possible you could end up paying more than if you were to purchase fully underwritten insurance which takes into account factors like your health and smoking status.
Reduced insurance options. You cannot take up Trauma Insurance, which covers you if you suffer a serious listed medical illness; only Life, TPD and Income Protection insurance tend to be available through super.
Complex or lengthy claims. The insurance payout in the event of a successful claim goes to the trustees of the fund who then consider whether the payment meets superannuation release conditions.
Your retirement balance may be affected. When premiums are paid from your super fund, this can mean less money invested over time towards retirement. The Productivity Commission estimated in 2018, the negative effect of insurance premiums can range from a 14–25% reduction in retirement balances for those on low income or doing intermittent work.

Some benefits of buying life insurance outside of super
You can choose cover types and amounts specific to your needs and lifestyle.
With life (death) cover, the policy can usually be held to age 99 (as long as you continue to pay your premiums) unlike life cover through super which usually ends at age 70.
Cover continues if you pay your premiums, whereas super life insurance may cease if you stop contributing to super or if your balance is too low.
Some life insurers offer fully underwritten cover meaning greater certainty at claim time.
Fully underwritten life insurance is available under NobleOak's Premium Life Direct Product, including Life Insurance, Income Protection insurance, Trauma Insurance and Total & Permanent Disablement Insurance (TPD). Cover is available directly from NobleOak.
To learn more about NobleOak's life insurance products or to request a quote, call NobleOak on 1300 108 490. As a AMA member you can receive a 10% lifetime discount on Life cover within NobleOak's My Protection Plan – be sure to mention 'AMA Victoria' when you call.


Important Information
This article has been written by NobleOak Life Limited ABN 85 087 648 708 AFSL No. 247302. Please note, cover available to Australian residents only.
The Target Market Determination for NobleOak's Premium Life Direct insurance is available at www.nobleoak.com.au/target-market-determination
NobleOak Life Limited ABN 85 087 648 708 AFSL No. 247302 issues the products. This information is of a general nature only and does not take into consideration your objectives, financial situation or needs. Always consider the Product Disclosure Statement (PDS) (available at www.nobleoak.com.au) to see if the product is right for you.