Mentally Healthy workplaces – invitation from the Victorian Government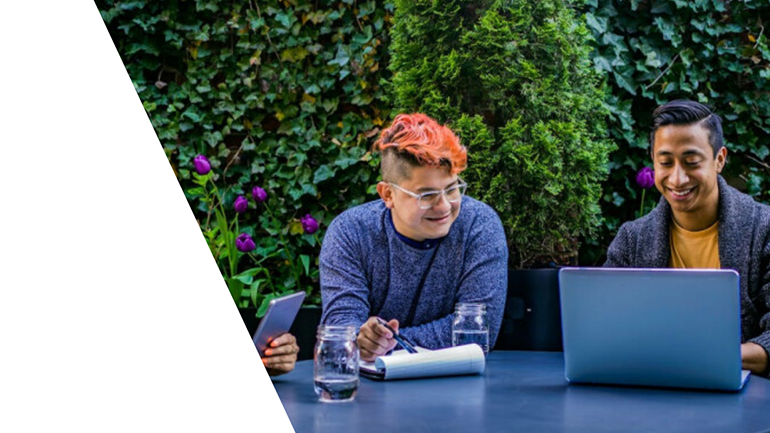 2 November 2022
Are you passionate about sharing your experiences and want to help improve mental health and wellbeing in Victorian workplaces?
As recommended by the Royal Commission into Victoria's Mental Health System, the Department of Premier and Cabinet (the Department) is delivering a new Mentally Healthy Workplaces Framework, including new wellbeing tools and resources to help Victorian workplaces understand how they can support staff mental health and wellbeing.
To make sure that the Framework is relevant for all working Victorians, the Department is seeking applicants to join a new Mentally Healthy Workplaces Consultative Committee. This is an opportunity to help by sharing your practical knowledge, insights, lived experience and perspectives on workplace mental health. Your contributions will help guide how the framework, tools and resources are developed and what they look like.
The Department would love to hear from all Victorians over the age of 18 who are passionate about championing mentally healthy workplaces and want to help make a change for all Victorians. Everyone's input is welcome – you don't need to have worked with Government before.
Applications from both employers and employees are encouraged – especially those working in industries that may be at higher risk of having challenging workplace mental health, such as:
Healthcare, social assistance, public safety and administration, education and training
Employer groups such as government, industries in transition and small business
Employee groups such as young employees, older employees and frontline employees.
Members will participate in the Consultative Committee on a personal basis. To best represent the breadth of communities in Victoria, applicants from diverse communities and people are encouraged, as well as people with a lived and living experience of mental ill health or psychological distress, including consumers, families and supporters.
Consultative Committee meetings will take place either online or in person every three to four months, with psychological supports available to all members at meetings. The Consultative Committee will not have decision making authority over the final content of deliverables. Remuneration is available for each meeting attended.
Expressions of Interest close 25 November 2022.
Applicants are required to apply online via the Engage Victoria portal: https://engage.vic.gov.au/expression-of-interest-mentally-healthy-workplaces-consultative-committee.
Expressions of interest will be shortlisted against the following criteria:
Experience and knowledge of workplace mental health risks, challenges and opportunities in your industry.
Demonstrated interest in contributing to mentally healthy workplaces and championing change.
Willingness to share information and sound advice and commitment to providing constructive feedback.
Current or recent experience working in one of the identified industries, employer segments and/or employee groups.
Consultative Committee members will be expected to:
Attend quarterly meetings.
Review any materials circulated in advance of quarterly meetings.
Provide advice, input and feedback on the development of Mentally Healthy Workplaces project deliverables based on their knowledge and experiences.
Provide any other ad-hoc advice on workplace mental health as may be requested by the Victorian Government.
Members will participate in the Consultative Committee on a personal basis and not as ex officio representatives of their employer, industry or employee segment.
It is preferred that appointees reside in Victoria, so that they act in the best interests of the State.

For more information:
Join the Mentally Healthy Workplaces Consultative Committee | Engage Victoria
To arrange a discussion please email info@fisherleadership.com with 'healthy workplaces' noted in the heading.