Music for healing – the Hush Foundation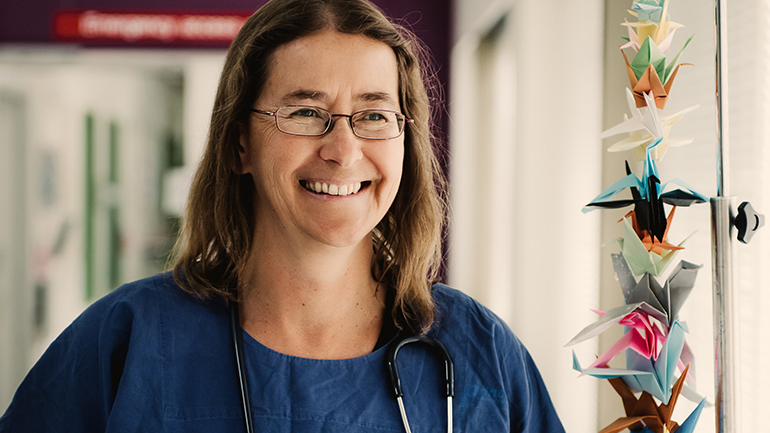 Photo credit: Lucy Spartalis
22 June 2022
A message from Dr Catherine Crock AM, Founder and Chair of the Hush Foundation.
You don't need me to tell you that times continue to be extremely tough for health and care staff, and that we are seeing physically and emotionally stretched and exhausted organisations, teams, staff, patients and carers.
At Hush, we have been listening carefully to what is needed most to support kind and healing health and care environments at this time. What we hear from our partners is that staff are wanting some relief from negativity and worry.
We have come back to a strong sense that what we at Hush do best is what is needed now: the healing and transformative power of the arts. We are continuing to develop and deliver music, theatre, resources, storytelling, dialogues and creative relief which inspire gratitude, hope, kindness, joy, purpose and healing for all involved in health and care.
More about Hush
End of financial year donations to the Hush Foundation are welcome:
Gathering of Kindness 2022!
Save the dates: from Monday 7 November to Sunday 13 November – World Kindness Day
We are so excited to announce the introduction of our Gathering of Kindness - commencing on Monday 7 November 2022. We are working on kicking off with an in person gathering on 7 November in Melbourne and have so much in store to inspire, nurture, acknowledge, connect and celebrate health and care workers, patients and families. Be prepared for art, theatre, dancing, music, film, storytelling and writing and poetry workshops.
After the success of last year's online gathering having reached up to 40,000 people internationally, we will once again be reaching out to our friends across the globe with online offerings around our theme of 'connections' - creativity, collaboration, courage and change. Keep watching for our full program in the coming weeks.
More about the Gathering of Kindness
Tags