Pfizer requests for primary care providers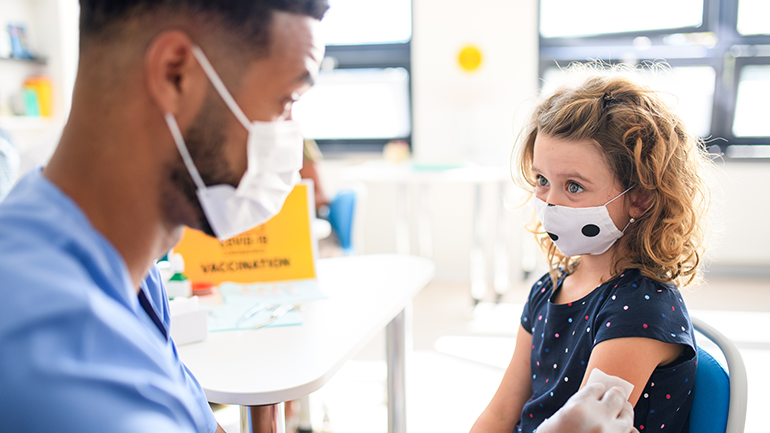 20 December 2021
On 9 December 2021, the Australian Technical Group on Immunisation approved the Pfizer COVID-19 vaccine for children between 5 and 11 years of age. COVID-19 vaccines for this age group are planned to be available through participating general practices, pharmacies, Aboriginal Controlled Community Health Organisations and family-friendly vaccination centres in Victoria from 10 January 2022. There are approximately 578,000 5-11 year olds in Victoria.
Ahead of the vaccine rollout for ages 5 to 11, the Victoria COVID-19 Vaccine Control Centre (Health) has asked primary care immunisers requesting Pfizer to email a completed table of information (found here) to vvcc@health.vic.gov.au.
Requests must be sent to VVCC by COB Tuesday 21 December, otherwise it is unlikely that the VVCC will be able to support the request until the relevant teams return on Tuesday 5th January 2022. There is no maximum quantity of doses the VVCC is willing to provide, so clinics can ask for more if they wish.
If a clinic is able to collect vaccine directly from a hospital, the locations are Austin (Heidelberg), Western (Sunshine) or Monash (Clayton). However, you will first need Department of Health approval prior to engaging with any of the above hospitals. The VVCC will then connect the two parties.
Once again, a reminder that Primary Care Clinics should provide the VVCC with the following information addressed in the table when making a request:
Start Week
Latest date vaccine is required (minimum 48 hours)
GP clinic name
Will GP clinic pick up doses directly from the issuing hospital? Or do you need DH to book a courier
If not able to pick up, then provide GP dose delivery address for courier
GP Clinic Contact
GP Clinic Email
GP Clinic Phone
Total doses Pfizer
Confirm that you understand that DH cannot provide the GP clinic with consumables for this order
More information about the 5-11 vaccine rollout can be found here.

Resources