Remaining office bearer vacancies for AMA Victoria's subdivisions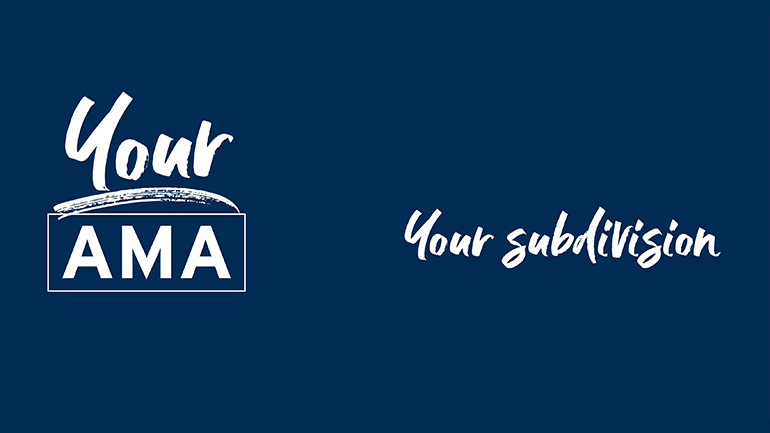 AMA Victoria is pleased to announce the results of the elections for office bearers for each subdivision for the 2023-24 election year, including representatives on the new 2023-24 AMA Victoria Council.
To view the successful candidates, AMA Victoria members can log in to their member dash, then select the page for their subdivision from the right-hand side menu.
After close of the official nomination period, in some subdivisions, there remains vacancies in office bearer positions. Any vacancies can be found on your relevant subdivision web page.
Subdivisions are a very important vehicle for members to engage on the issues that affect the medical profession and through participation in the AMAV Council, help to formulate policy and target advocacy to government and other stakeholders. To that end, we strongly encourage members to consider nominating for these vacancies. Whilst the official online nomination process is now closed, we are now accepting further nominations for these vacancies on a first come first served basis.
As a member, you are entitled to participate in two subdivisions, a Geographical subdivision which connects members in their local areas and a Vocational subdivision which connects members who are at similar career stages or have similar career directions.
To nominate for a vacancy, email Peter Goffin (Company Secretary as delegate of Returning Officer) at companysecretary@amavic.com.au, stating the name of the subdivision and the position for which you are nominating and copying in your seconder (who must be a member of the same subdivision).
Nominations received by email will be accepted until 8am on Monday 17 April 2023, after which time positions will be closed and finalised for the upcoming Council Director Election meeting.
If you have any queries about the remaining vacancies or how to nominate, including finding a seconder, please contact companysecretary@amavic.com.au - we will be more than happy to assist you.