Support for doctors experiencing loneliness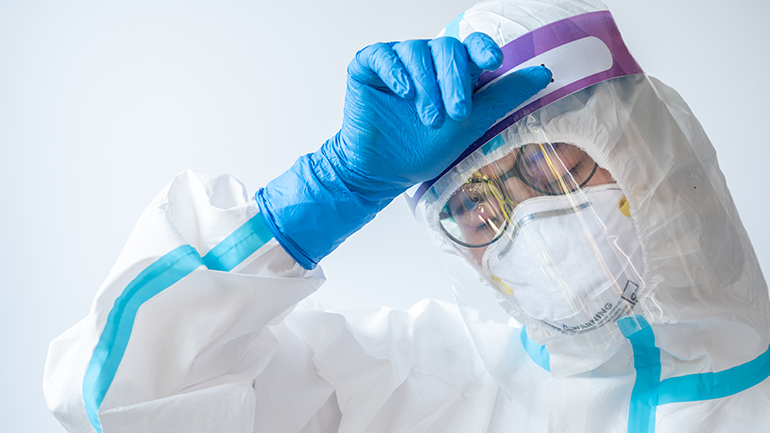 9 February 2022
Loneliness is the feeling of being alone, regardless of the amount of social contact. Social isolation is a lack of social connections. Social isolation can lead to loneliness in some people, while others can feel lonely without being socially isolated. Loneliness is not the same as being alone but rather a lack of connectedness.
Being alone at times can be beneficial as it gives us time to focus on ourselves and our needs without interruption or distraction. But being alone all the time limits our ability to connect with others. We can, however, feel lonely in a crowd, in the workplace, when socialising with a group of people, or when participating on social media if we do not feel connected to those around us. Hopefully we don't feel lonely when with family or friends, but this is possible if we feel disconnected from them.
Connection is the key to avoiding a feeling of loneliness. A previous article on the importance of connectedness discusses the benefits of connection to our health and quality of life. For doctors, peer support is very valuable when faced with challenging experiences at all career stages, from medical student through to retirement.
The COVID-19 pandemic has exacerbated the frequency of loneliness due to physical isolation, especially for those who live alone and do not use technology to connect to others. While technology is an aid to overcoming loneliness, it is not the same as face-to-face encounters due to a lack of spontaneity. Human touch, which is important to building connection, is also missing when using technology to connect.
Loneliness can occur at any stage of life. We tend to associate loneliness with the later years of life, but it also frequently occurs in younger people, especially during transitions in life. Medical students can feel alone in the competitive environment of medical school and when on clinical placements. Doctors-in-training can feel lonely with frequent rotations which limit the opportunity to build a strong connection with other team members. Doctors working from home conducting telehealth can feel isolated without casual tearoom encounters with colleagues or the opportunity to have a quick chat about a challenging diagnosis. Moving from the hospital environment to establishing a private practice can create a sense of isolation. For some doctors, retirement can bring social isolation from the medical colleagues they most identify with and a loss of connection to other members of the medical profession.

Tips to address loneliness
Understand that feeling lonely is normal and it is a signal for you to do something different in your current social relationships.
Signal to others your willingness to connect. Be kind in the workplace and make friendly gestures such as buying your colleagues a coffee or bringing some food to share.
Getting more friends may help some, but for others it could be easier to focus on improving the quality of a few relationships.
Find your tribe inside and outside medicine by linking up with those with similar interests. This can include joining a sports team, a choir or musical group, an art class or forming a study group of those preparing for a forthcoming medical exam.
Connection with others is dynamic and will often waver over time with life circumstances.
Build trust by being honest. It can be hard in a competitive environment to show vulnerability, but it is essential to developing a close relationship.
Networking and getting involved, especially as you start out in medicine, is essential and will provide lifelong connections which may include friendships.
As a membership organisation, AMA Victoria offers opportunities to network and connect with colleagues primarily through the subdivisions, sections and special interest groups, but also through social events. There are also various opportunities to become more involved in AMA Victoria in a voluntary capacity, such as mentoring and the peer support group. After retirement, there is a retired doctors' group which conducts various social activities, and the peer visitor program offers companionship to older doctors through volunteer visitors who are medical students and doctors. Being a member of the medical profession can provide collegiality and belonging through the common identity of being a doctor.
Kay Dunkley
AMA Victoria Coordinator of Doctor Wellbeing

Resources
Tags